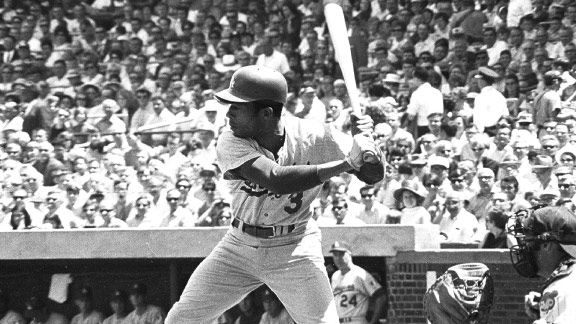 Rogers Photo Archive/Getty Images
Willie Davis in Chicago in 1969, the year of his 31-game hitting streak. Walter Alston can be seen in the background.
Ben Platt of MLB.com covered today's memorial for Willie Davis at Dodger Stadium. The Associated Press also has a report.
* * *
Tony Jackson of ESPNLosAngeles.com has a wonderful feature on Jamie Jarrin.