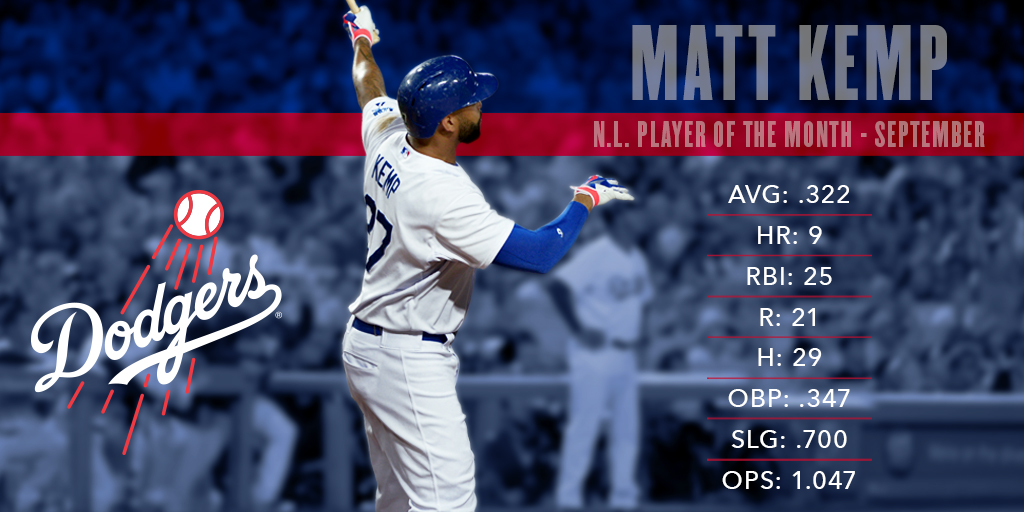 Matt Kemp, who in September led the National League in home runs (nine) and slugging percentage (.700) and was third in weighted runs created (192), was named the league's Player of the Month.
Kemp previously won this honor in April 2012. In August, he won his fifth NL Player of the Week award.
In the second half of 2014, Kemp was No. 2 offensive player in the NL, according to Fangraphs, behind San Francisco catcher Buster Posey.
Clayton Kershaw had a 1.95 ERA in September but fell short of his third NL Pitcher of the Month award for 2014, losing out to his opposing number for Friday's National League Division Series opener, St. Louis righty Adam Wainwright, who had a 1.38 ERA.
— Jon Weisman