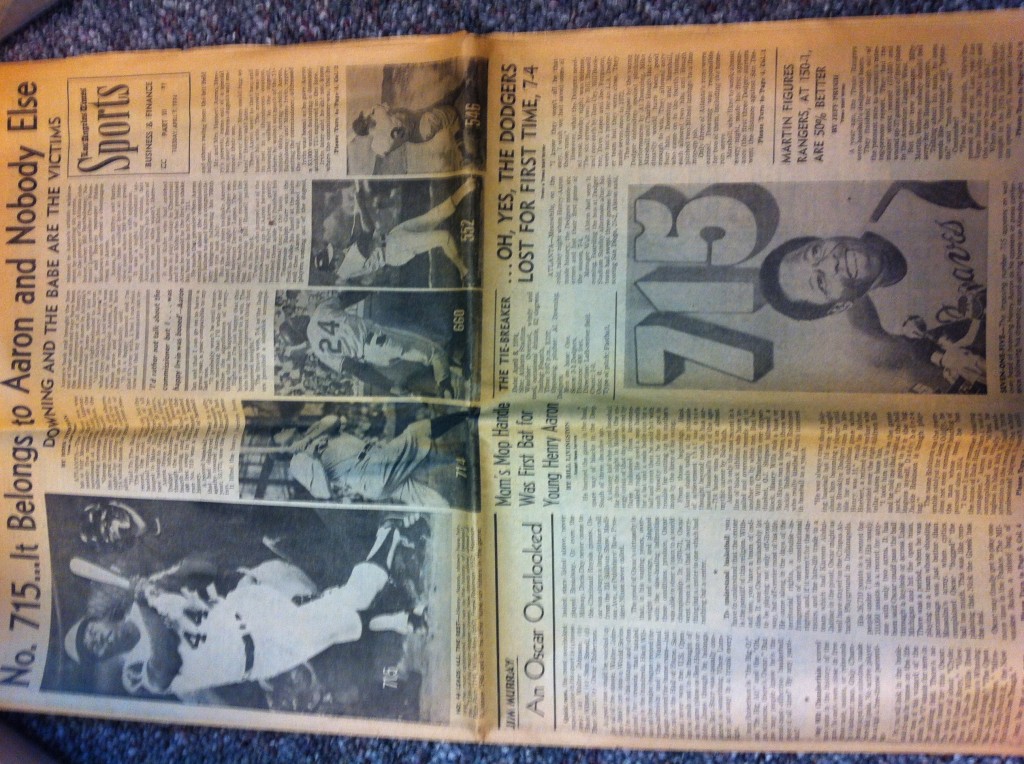 I passed along to my father Al Yellon's article at Bleeding Cubbie Blue on Lennie Merullo, the last living Cub to play in a World Series (an event, as I've mentioned many times, that Dad attended as a 10-year-old in 1945).
"My past is coming back to haunt," Dad replied. "I remember Merullo quite vividly, epitome of good field/no hit. I'm beginning to sound like my mother."
I hadn't recalled Grandma Sue talking about too many old-timers beside Carl Hubbell, whom she had very specific memories of, but Dad corrected me when I said she telescoped on Hubbell.
"She was but was also able to talk knowledgeably about Ruth, Gehrig, McGraw and even Mathewson," he said.
It got me thinking about who is the oldest ballplayer I could speak to having seen play. Since my earliest baseball memory is of Hank Aaron's 715th home run, I'd probably have to start there. Aaron was born in 1934, was 40 when I first recall seeing him and is 79 years old now.
I remember when Frank Robinson became a player-manager of the Cleveland Indians, but Robinson was more than a year younger than Aaron.
There is one guy who technically could unseat Aaron as my oldest ballplayer, though I didn't see him outside of highlights on the news. That was Minnie Minoso (b. 1925), who came out of a 12-year retirement to play for the White Sox in 1976 and become a four-decade player. (He later became a five-decade player in 1980.)
As for the oldest Dodger I ever saw, I have to discount Robinson, who was with the Dodgers in 1972, before I began paying attention to them. Instead, I'll happily settle for 1977 pinch-hitting playoff hero Vic Davalillo (b. 1936), followed by the one and only Manny Mota (b. 1938).