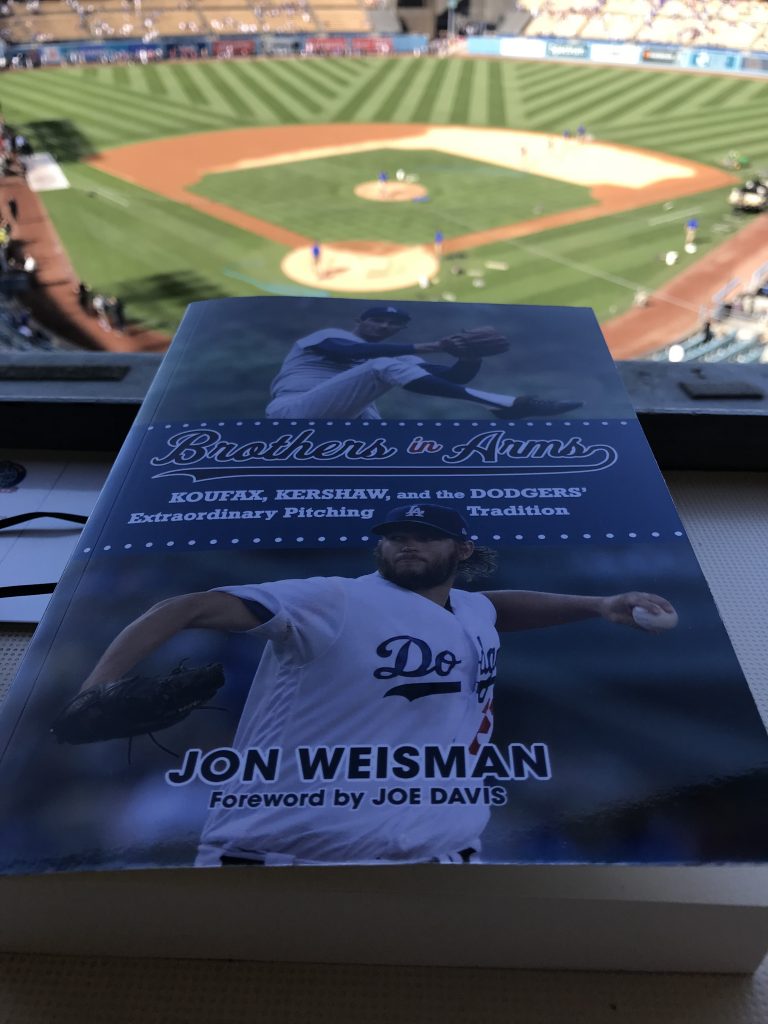 The Brothers in Arms: Koufax, Kershaw, and the Dodgers' Extraordinary Pitching Tradition world tour will make its third stop, reaching beautiful downtown Burbank's Barnes & Noble at 2 p.m. on June 9.
Come on by to get your new or previously purchased copy signed, and as a bonus, I'll introduce you to the author. Hey — that's me.
By the way, if you want to make a Dodger-themed afternoon and evening of it, it's an easy drive down from Barnes & Noble to Dodger Stadium for the 6:10 p.m. game against the Braves, featuring a Manny Mota Bobblehead giveaway. I'm not involved with that giveaway — I just like the idea of the combo.
The Barnes & Nobles signing follows fun events set for May 5 at the Central Library, and June 3 at Common Space Brewery in Hawthorne. Another announcement for mid-June is still to come. Hope to see you soon!