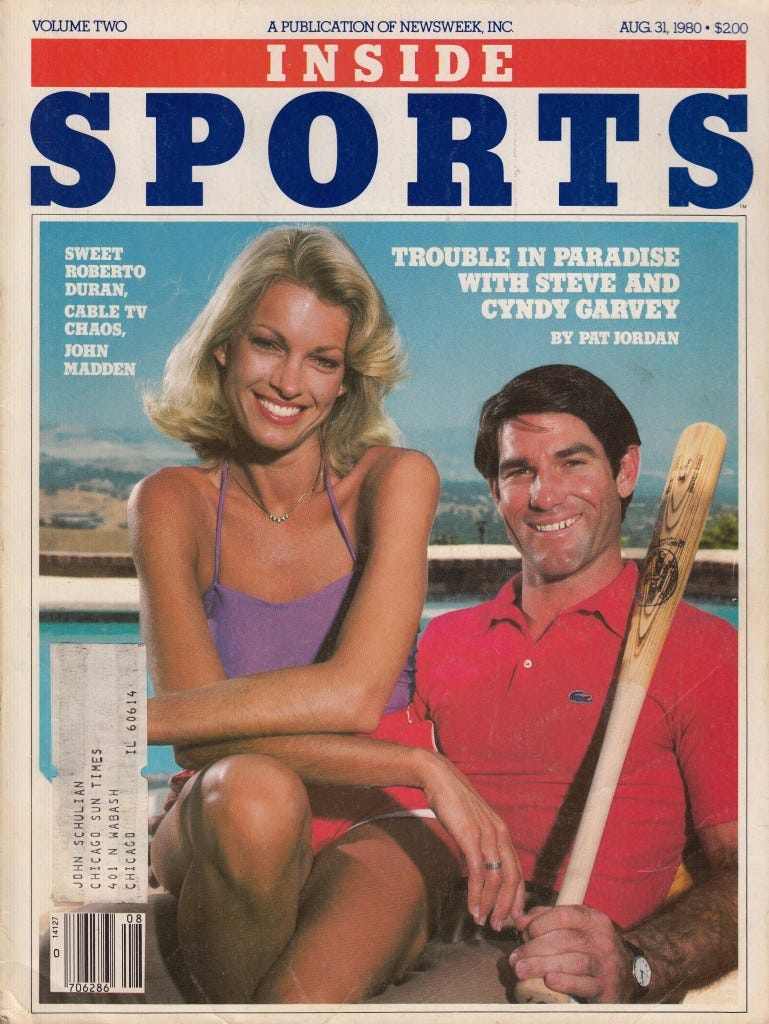 "It's natural to me to say, 'Hello,' to everyone. To wave to those little old ladies who haven't missed a game. I look forward to seeing them. In life, you're either a people person or a private person. I'm a people person. I like dealing with groups of people. I think I can get along with banker's sons and blacks from the ghettos. When I retire, I'd like to go into politics."

— Steve Garvey, speaking to Pat Jordan, Inside Sports, "Trouble in Paradise," August 31, 1980
It didn't go without saying that Dodger first baseman Steve Garvey would run for office someday, but it went without questioning. In the 1970s, some would contend that Garvey came across more like a politician killing time as an All-Star ballplayer than the reverse.