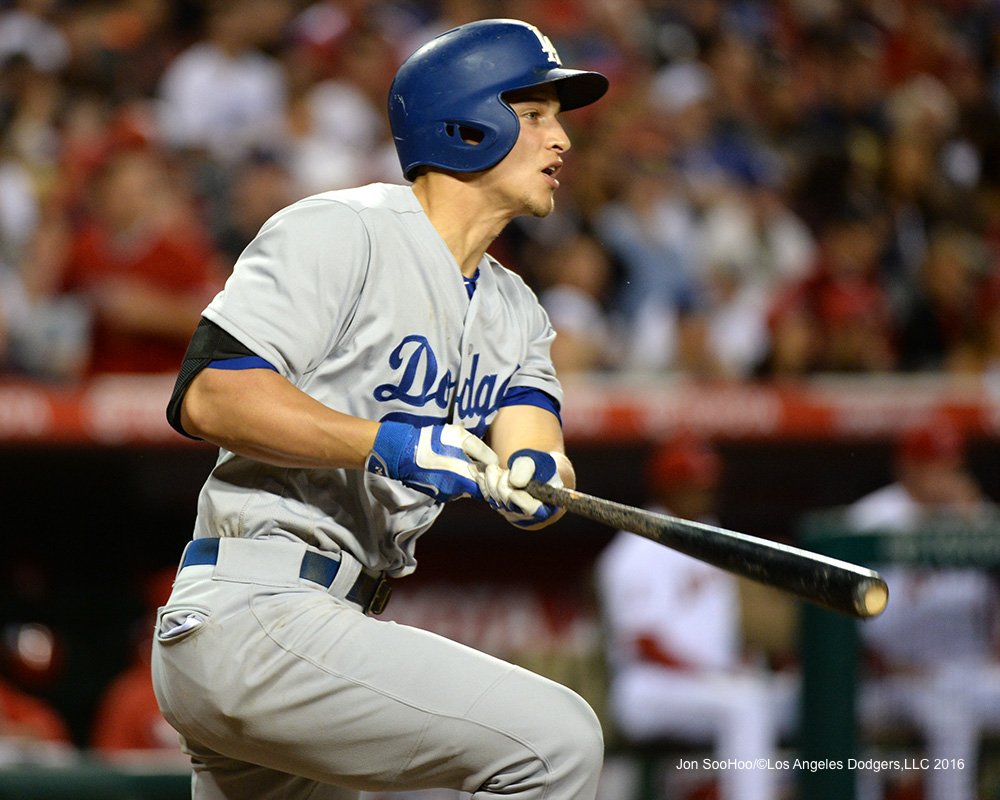 By Jon Weisman
It's doubtful many people realize the kind of month that Corey Seager just had.
The 22-year-old's three-run homer in the ninth inning of tonight's 5-0 Dodger victory was his seventh round-tripper of the month, giving Seager a share of a franchise record.
Seager tied Hanley Ramirez for the most homers by a Los Angeles Dodger shortstop in a single month, according to my research at Baseball-Reference.com. Ramirez hit seven in August 2012, his first full month with the Dodgers after being acquired from Miami. (In fact, Ramirez hit all seven of his in the second half of that month, starting on August 16).