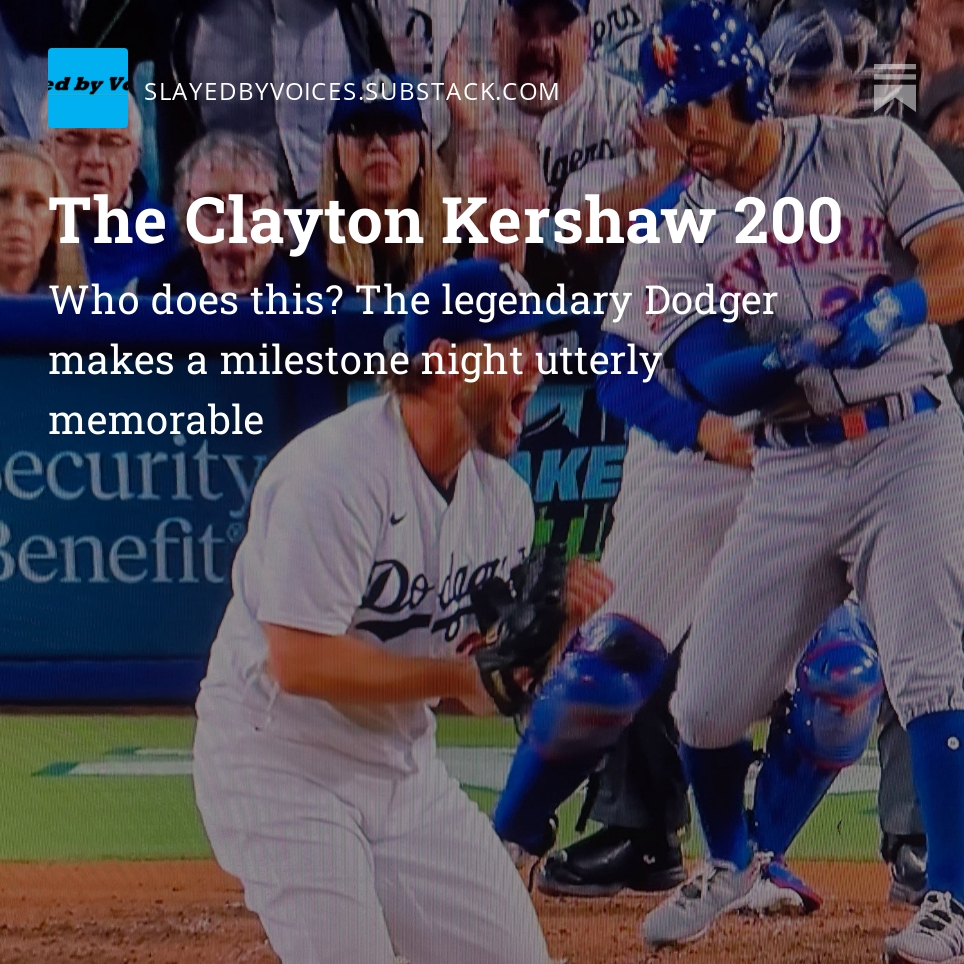 It's not that Clayton Kershaw is Mikhail Baryshnikov.
It's that Baryshnikov was Kershaw.
Look at that image above. Look at that competitor. It's April 18 of a lethargic Dodger season, and the fire in the Dodger legend is a red-hot 200 degrees.
One degree for each career win.
On a night where history could be made, Kershaw brought history to life, delivering a performance for which "vintage" is utterly insufficient.
Attacking the strike zone and baffling the New York Mets, Kershaw threw seven dominant shutout innings — with 81 of his 105 pitches for strikes — in a 5-0 Dodger victory, the 200th of his brilliant career.