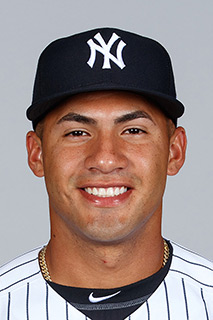 Gleyber Torres has never played for the Dodgers, but he has come to have a peculiar place in Dodger lore.
People keep saying that the Cubs' July 25, 2016 trade of Torres, then a 19-year-old mega-prospect, with three other players to the Yankees for super reliever Aroldis Chapman is an example of what the Dodgers need to start doing in pursuit of an elusive 21st-century World Series title.
Supposedly, Torres is the canary in the Dodgers' coalmine of caution.
"Their organizational philosophy prevents them from making the kind of the deal the Chicago Cubs did in their championship season in 2016, ending a 108-year drought," wrote Dylan Hernandez in the Times this weekend, though he's far from the only one to make such an argument.
Here's what this theory ignores: