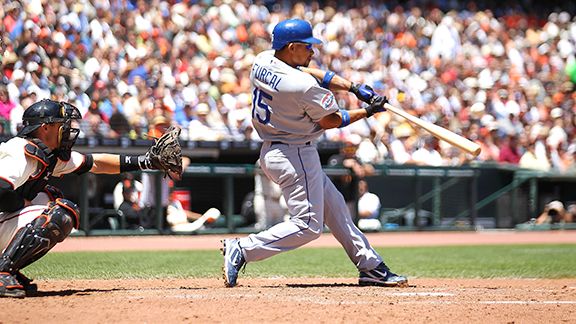 Jed Jacobsohn/Getty ImagesRafael Furcal, shown hitting a home run today, leads NL shortstops in on-base percentage (.382, minimum 200 plate appearances).
Playing nice defense, swinging the bat great: Rafael Furcal.
NL OPS leaders
.877 Troy Tulowitzki, Colorado (265 plate appearances, injured)
.877 Hanley Ramirez, Florida (330 plate appearances)
.869 Rafael Furcal, Los Angeles (221 plate appearances)
.803 Juan Uribe, San Francisco (292 plate appearances)
According to Fangraphs, Furcal is also third behind Tulowitzki and Ramirez in Wins Above Replacement.