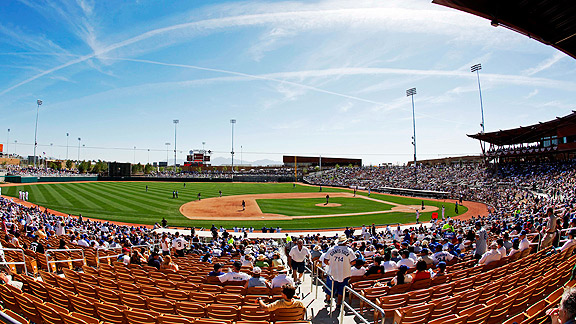 Morry Gash/AP
Camelback Ranch
There are some parking issues with Camelback Ranch — particularly when it comes to leaving after a game — as these blog posts by Rob McMillin of 6-4-2 and Al Yellon of Bleed Cubbie Blue indicate. The commenters on Bleed Cubbie Blue offer lots of reactions and possible solutions.
Since I still haven't been to Camelback, I leave it to you readers to offer your own reactions.
* * *
Eric Stephen of True Blue L.A. has a brief report from this afternoon's Dodger minor-league games. Cole St. Clair might sound like a romance novel leading man, but apparently he's got a way about him on the pitcher's mound.