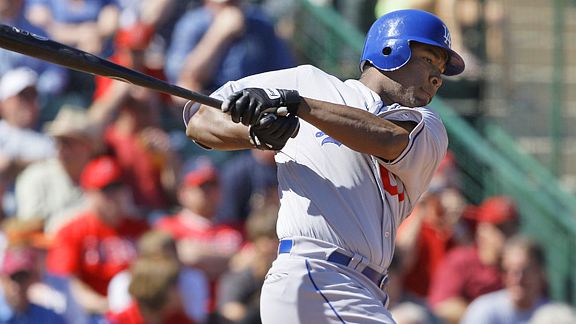 Jeff Chiu/AP
Garret Anderson
Wouldn't it be dramatic if Garret Anderson suddenly announced his retirement tonight, in front of those Angels fans? No?
* * *
What other Rule 5 draftees besides Carlos Monasterios look like they'll stick with their new teams? Matt Eddy of Baseball America has the short list.
It's About the Money, Stupid busts myths about human growth hormone (HGH).  (via Craig Calcaterra of Hardball Talk).
Umpires Ed Montague, Randy Marsh, Rick Reed and Charlie Reliford have retired, David Pinto of Baseball Musings notes.