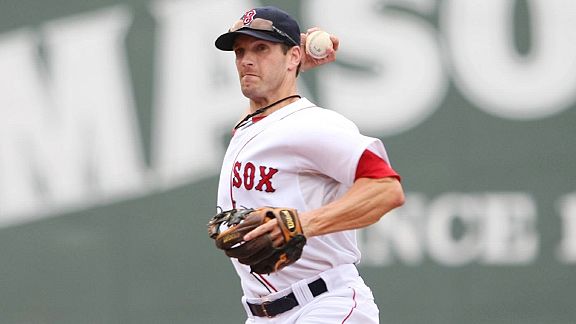 Elsa/Getty Images
New Dodger backup infielder Nick Green had an .804 OPS last year with Boston through June 21, then a .494 after.
Bob Timmermann has a great interview with Josh Wilker of Cardboard Gods about his new book at Native Intelligence.
Blue Heaven passes along a great overhead shot of the Dodgers' 1942 Spring Training site in Daytona Beach, Florida.