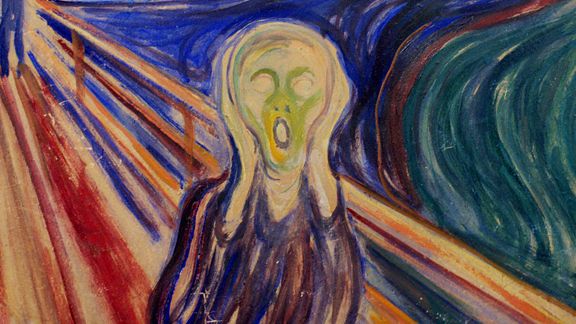 Solum, Stian Lysberg/AFP/Getty Images
If I were the Dodgers, I would not have planned the bizarre Ozzy Osbourne-led screamfest take place for right before Chad Billingsley was taking the mound at the start of the fifth inning. Why not let the opposing pitcher wait that out?
Anyway, moments after the scream, Joel Pineiro reached base for the second of three times tonight, and eventually scored the second of his three runs when Andre Ethier's diving attempt to catch Hideki Matsui's bases-loaded drive in a 1-1 game came up empty. Billingsley walked Pineiro again with two out and the bases loaded in the sixth, launching a four-run sixth inning. (George Sherrill, in his first game back from the disabled list, allowed three inherited runs to score.) It ended up a 10-1 Angels victory.
Pineiro personally outscored the Dodgers while going the distance on a five-hitter. Ken McBride in 1962 is the only other Angel pitcher to score three runs in a game. It was the first time in 25 years that the Dodgers allowed an opposing pitcher to score three runs.