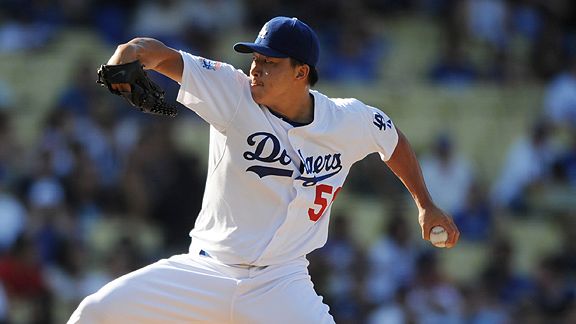 Kelvin Kuo/US PresswireHong-Chih Kuo has averaged 10.5 strikeouts per nine innings in his major-league career. Believe it or not, Kuo turns 30 this summer.
The Dodgers have signed Hong-Chih Kuo to a one-year contract that pays $2.725 million plus incentives. Tony Jackson of ESPNLosAngeles.com has details.
James Loney is the lone remaining potential 2011 salary arbitration case for Los Angeles.