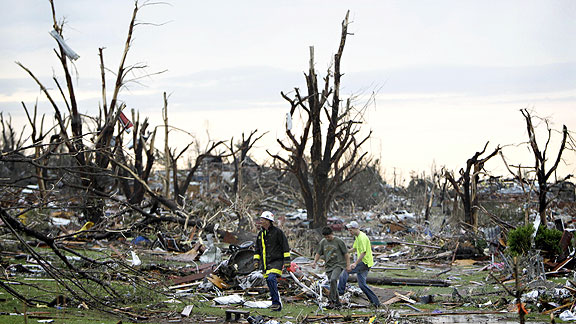 Jeff Roberson/APPeople walk through a Joplin, Mo. neighborhood Monday completely destroyed by a tornado Sunday evening. The tornado killed at least 89 people and injured hundreds more.
The Dodgers passed along word that the family of relief pitcher Scott Elbert, who was born in Joplin, Mo. and went to high school in nearby Seneca, escaped being affected by the devastating tornado that hit Joplin this weekend. My best thoughts go out to the victims of the tragedy.
Elbert told Tony Jackson of ESPNLosAngeles.com that his family lives in Seneca, which is just north of the Arkansas/Missouri border, several miles south of Joplin. Elbert himself now lives in Phoenix.