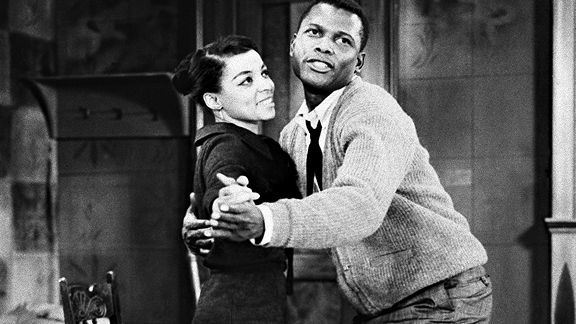 APRuby Dee on stage with Sidney Poitier on March 26, 1959 during the Broadway run of "A Raisin in the Sun"
In honor of the simultaneous first major-league starts of Rubby De La Rosa and Dee Gordon, here's a portion of "A Raisin in the Sun" with Ruby Dee.
Eric Stephen of True Blue L.A. has a great chart of how pitchers have done making their first major-league starts with the Dodgers in the past 10 years.
* * *
Here are not one but two updates on 2011 No. 1 draft choice Chris Reed from Tony Jackson of ESPNLosAngeles.com.