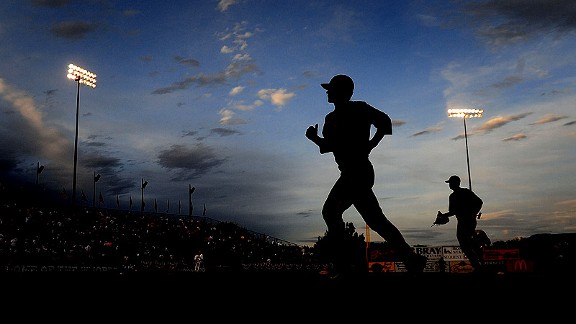 Mark J. Rebilas/US Presswire
I look forward to the spring, when my team is playing ball and the games can generate their own pleasures, regardless of who is wearing the uniform. I look forward to nights of holding my breath and unexpected surprises. I look forward to the image of a white ball against a black sky.
I look forward to the spring, and liberation from this winter, with its labor-camp hue of chain-gang signings, each with their shred of rationality or hope but none exceptionally inspiring, forcing me to pound the permafrost for the smallest bite of excitement.
It's December 5, and I already need a break from the Dodgers' jagged pursuit of free agents. If the winter is to be this bland, this "another day older and deeper in debt," just shoot me right to the spring.
Dodgers sign Jerry Hairston Jr.