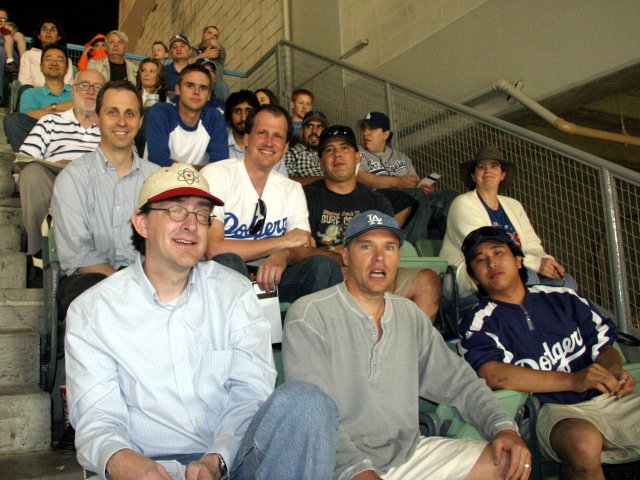 Believe it or not, the 10th anniversary of Dodger Thoughts comes Saturday, July 21, which seems like as good an occasion as any to have a gathering of the site's readers and friends. (Above is a photo by Rob McMillin from the first Dodger Thoughts gathering in 2006.)
The Dodgers will be on the road July 21, playing a day game in New York with a 10:10 a.m. Pacific starting time. If you have any interest in getting together, would you be more interested in assembling
a) Saturday morning and playing ball at a park with the game on the radio?
b) Saturday afternoon or evening at a park for a barbecue or some such?
c) on a different day at Dodger Stadium and catching a game together, perhaps July 28 against the Giants (6:05 p.m. start).
Just curious about your thoughts – thanks.