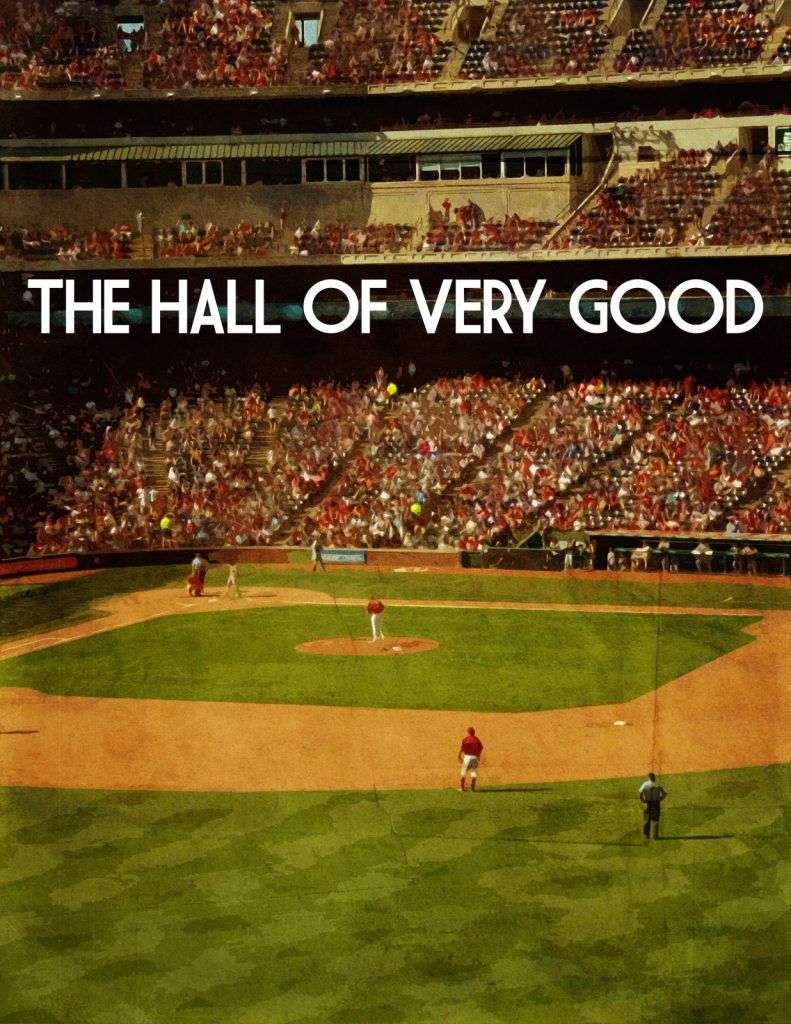 I'm proud to be one of the contributors to the upcoming ebook, The Hall of Very Good, edited by Sky Kalkman and Marc Normandin.
The Hall of Very Good is an ebook meant to celebrate the careers of those who are not celebrated. It's not a book meant to reopen arguments about who does and does not deserve Hall of Fame enshrinement; rather, it's meant to remember those who, failing entrance into Cooperstown, will unfairly be lost to history. It's for the players we grew up rooting for, the ones whose best years led to flags and memories that will fly together forever. Players like Bret Saberhagen, Will Clark, Dwight Evans, Tim Salmon, Wilbur Wood, Orel Hershiser, and literally hundreds of others.

This is not a numbers-driven project (although our contributors lean analytical in their views). Our plan isn't to be overbearing with numbers and spreadsheets to convince you that these players are worth remembering. What we want to do, instead, is accomplish that same task through stories. Think of your favorite players growing up: they have their moments, games, seasons, quirks, personalities, and legends worth remembering and sharing. Now, combine the best of everyone's forgotten favorites, and you've got a Hall of Very Good. Ask the people who have those memories and love for these players to write essays about them, and you have a book on the same topic.

It takes a talented writer to give these players their due honors, and we've collected thirty of them to do just that (see below). These are All-Star writers, some of our favorite must-reads in today's expansive baseball coverage landscape. They have diverse voices, diverse backgrounds and diverse interests, but they all love baseball and have a passion for the players they're writing about. …
The subject of my contribution will be Reggie Smith. (For those who have asked, a Pedro Guerrero opus from me will come another time.) To learn more and to pledge support for this project, please follow this link.