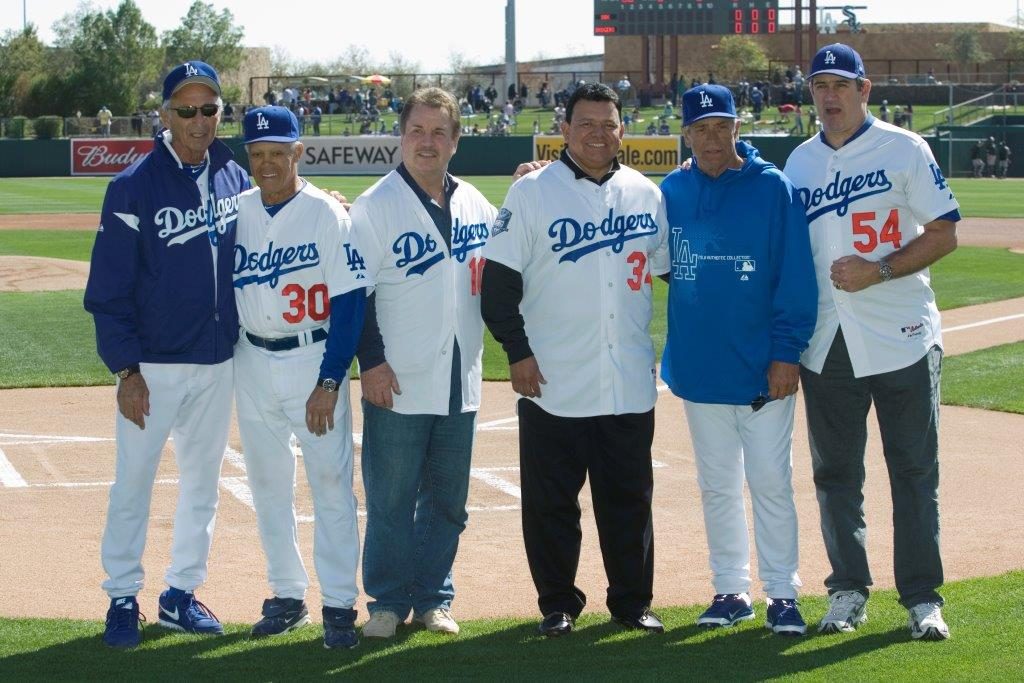 By Matt Slatus
Now that the Super Bowl is firmly in our rear-view mirror, all signs point ahead to Spring Training, which begins with Dodgers pitchers and catchers reporting to Camelback Ranch-Glendale (CR-G) this weekend. It's hard to believe the 2014 season is here.
If you've never been to CR-G, the Spring Training home the club shares with the Chicago White Sox, you're missing out. Imagine a modernized version of Dodgertown, where the boys in blue mix with desert-inspired landscaping, views of the gorgeous Arizona mountains lurk in the background and the best ticket can be had for only $44. It's almost too good to be true.
Nestled on 141 acres of Sonoran Desert-inspired landscape, CR-G features 13 full-size practice fields — six of which are used exclusively by the Dodgers — a five-acre lake fully stocked with fish, and picturesque walking trails that lead from the parking lots to the main stadium.
A visit to Spring Training is a baseball experience like none other. Here are a few insider tips to make your Spring Training experience memorable:
Arrive early: The Dodger practice fields open at 9 a.m. each day, beginning Sunday. Catch Kershaw, Greinke and the rest of the Dodgers' pitchers-and-catchers workout, then see it expand for the first full-squad workout on February 14. Workouts are open to the public and are entirely free.
Autographs: Players love to sign autographs during Spring Training. There are two great spots for trying to get autographs. First, head along the practice fields as players move from workout to workout. (Tommy Lasorda has been known to sign autographs for visiting fans as well.) Once games move into the main stadium, fans can line the third-base line as Dodgers players enter the field from the left-field corner prior to the game.
Buy tickets early and save: Tickets to weekend games are already selling quickly. If you're thinking about visiting Arizona over a weekend in March, purchase tickets online at dodgers.com/spring. You'll save $3 per ticket off the day-of-game price, and you won't have to worry about waiting in long lines at the stadium.
Book your hotel in advance: March is a very busy time in Phoenix. On top of 15 Major League clubs training, there's a NASCAR race, an air show and beautiful weather. Try to book your hotel reservations as soon as possible.
Bonus baseball in '14: Following Dodger workouts on February 14, 15 and 16, stay for college baseball inside the main stadium. The University of Minnesota Golden Gophers square off against the Northern Illinois Huskies each day at 1:00 p.m. Enter via the main stadium gates. No ticket is necessary.
We'll fill you in with more information on special promotions and exciting Spring Training news over the next few weeks. In the meantime, Spring Training is near … it's almost time for Dodger baseball!
Matt Slatus is marketing director for Camelback Ranch-Glendale.