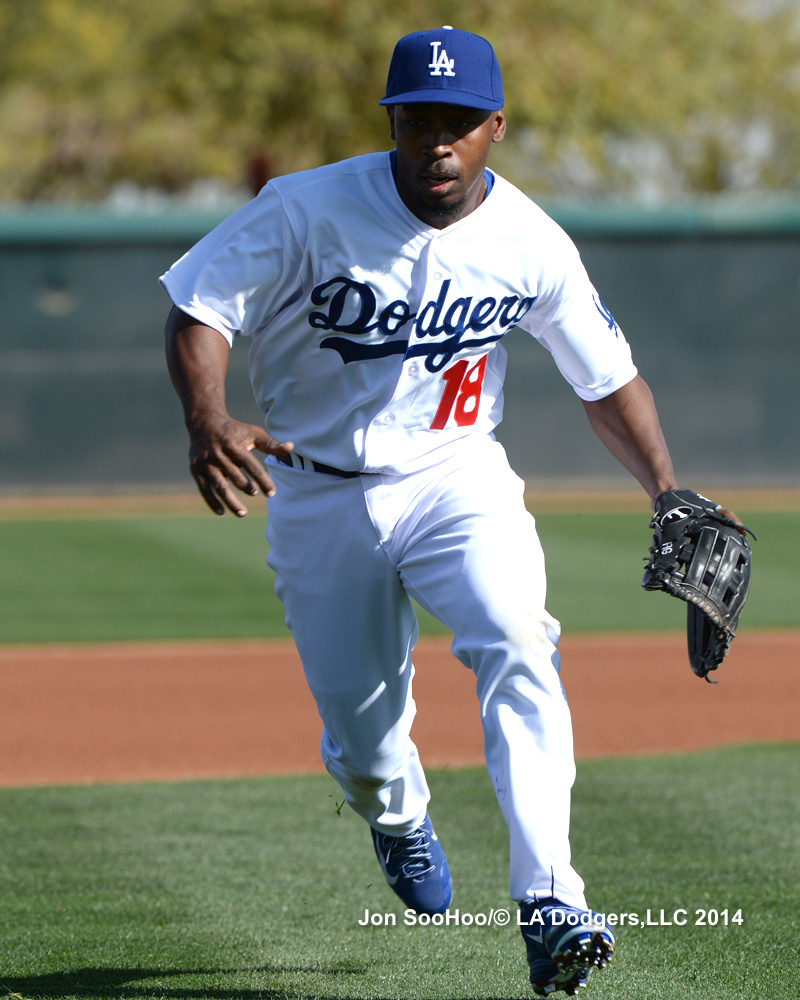 By Jon Weisman
Happy Day of the Leaders of the Executive Branch …
Non-roster invitee Chone Figgins talked with Bill Plunkett of the Register about his … well, maybe it's too strong to call it a comeback attempt in the traditional sense, but close enough, you know?


… By the end of his lost season, Figgins had decided he would work out for scouts during the winter in hopes of landing an invitation to someone's spring camp.

He did that on Jan. 15 with about 10 teams sending scouts. The Dodgers sent Vance Lovelace, vice president for player personnel and a close advisor to General Manager Ned Colletti.

"Usually a guy with 10, 12 years in the big leagues or whatever – you go see a guy's workout and he'll do, like, 10, 15 minutes," Lovelace said. "This guy worked out for a good 45 minutes. He ran the 60 (in 6.3 seconds, according to Figgins). He hit from both sides of the plate. He was a one-man infield but he took balls in center field, he took balls at third base, he took balls at shortstop, second base. It was the full gamut."

Figgins joked that it was "a full high-school workout" but acknowledged it was a very humbling "reality check" for an 11-year major-league veteran. …

Mark Saxon of ESPN Los Angeles has more.

Eric Stephen of True Blue L.A. has a good news feature on why salary arbitration is a necessary evil, with first-hand quotes from Ned Colletti, Don Mattingly and Tim Wallach, among others.
Dodger president and CEO Stan Kasten did a one-on-one interview with Ken Gurnick of MLB.com.
Gurnick also mentions the annual clubhouse ping-pong tournament, with Clayton Kershaw commissioner and Ellen Kershaw assistant commissioner and poster artist.
A nice pass-along from J.P. Hoornstra of the Daily News: this front page of the Brooklyn Daily Eagle from October 1916. I'll leave it to you to find the gems.
This was a fun bit of President's Day trivia from Bill Cluck at Gammons Daily: pitching win leaders by presidential term.  Paul Derringer, anyone?