[wpvideo shmKE2TA]
By Jon Weisman
Before dawn on February 12, I found myself on the westbound Interstate 10, heading toward LAX to leave Los Angeles. I flew in a plane to Phoenix, landed, rented a car and found myself … on the westbound Interstate 10 with signs pointing toward Los Angeles.
I mean, that's a little weird, isn't it? In order to reach the Spring Training home of the Los Angeles baseball club at Camelback Ranch, I had to head for the regular-season home of the Los Angeles baseball club. I guess the only way I could have topped that would have been to leave from Glendale, California to get to Glendale, Arizona.
This was my first Spring Training trip in 21 years, and on the surface the journey was less exotic than when I went from Washington D.C. to Vero Beach by way of Fort Lauderdale. That 1993 trip was focused on seeing as many games as possible up and down the Grapefruit League (I believe it was something like eight in seven days), while last week, I was going to be at Camelback Ranch before the games even started, barely budging from my destination.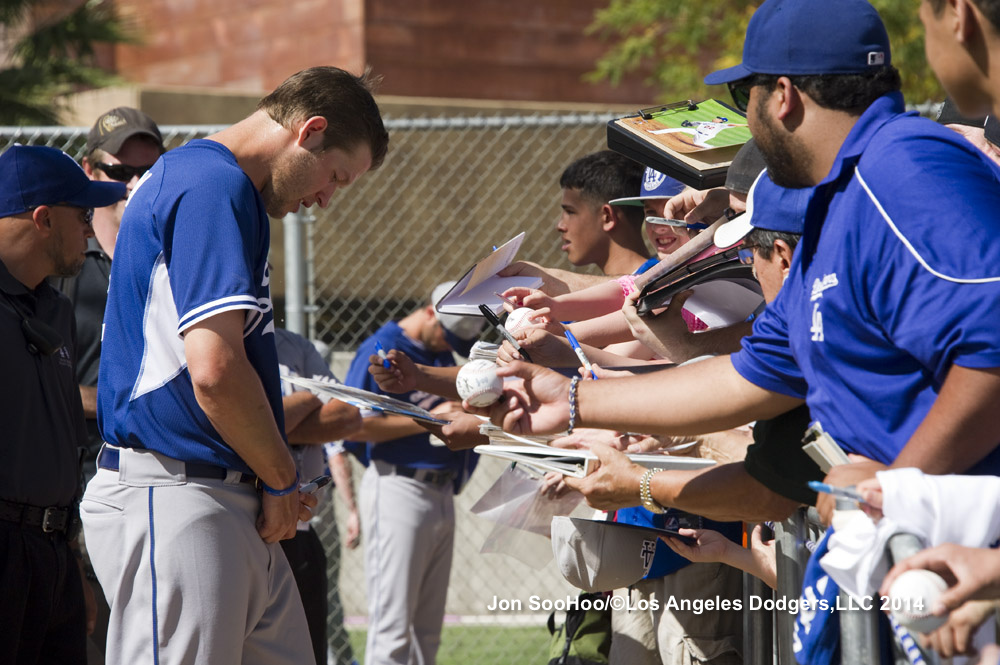 But this trip, which ended Sunday, provided its own version of a stranger in a strange land. This would be the Dodgers at Spring Training from the inside out, with more of my time spent confined to the clubhouse and clubhouse-adjacent, working and pursuing interviews, than on the fields soaking up atmosphere. At times, I wondered if I was doing it right – not just the job, but the experience itself.
For all my interviews, I left with some questions unanswered, at least for now. How much do the players feel like they're in a fishtank, with the fans close enough to rap the glass, and how much do they care? What do the players think of the reporters standing around the clubhouse, draggedly waiting for their interview opportunities, hovering like a bad clutch of helicopter parents?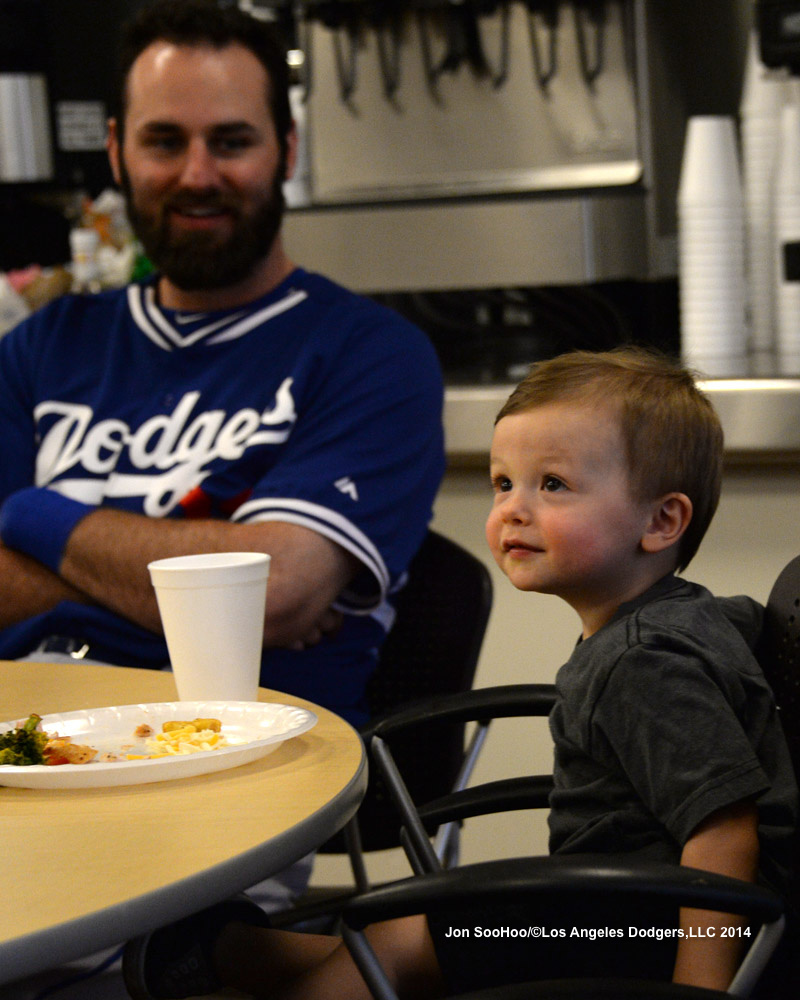 Those to-be-continueds aside, I also left with a few newly cherishable memories. Riding on the back of a golf cart next to Don Mattingly. Clayton Kershaw throwing on a back field in front of maybe 20 people. Sandy Koufax in a hallway, conversing so quietly that I nearly walked right by him without noticing.
Perhaps most of all, there was Scott Van Slyke carrying his toddler son into the clubhouse in the relaxed post-workout serenity of a Sunday afternoon. Man, that little boy was as cute as can be, electrifying me at once with how lucky Scott was to have that experience (presumably both ways, bookended with his father Andy), and how lucky I would be to be reunited with my children that night.
It's fair to take a step back and wonder why the lure of Spring Training is so strong, especially during this pre-preseason period that offers no meal of games, just an appetizer of batting practice, bullpens, stretches and drills. The obvious answer is that it's about connection, with celebrity, with heroes, with greatness, with simplicity, with parenthood, with childhood, with warmth, with grass, with sky, with a slice of life that you never want to slip away.
Nothing's perfect, and inside or outside, Spring Training can bring its own set of frustrations and disappointments. But done right, Spring Training will wipe the cynicism clean off your soul.
The point being, I guess, that even as you're going home from Spring Training, you're leaving, and even as you're leaving, you're going home.