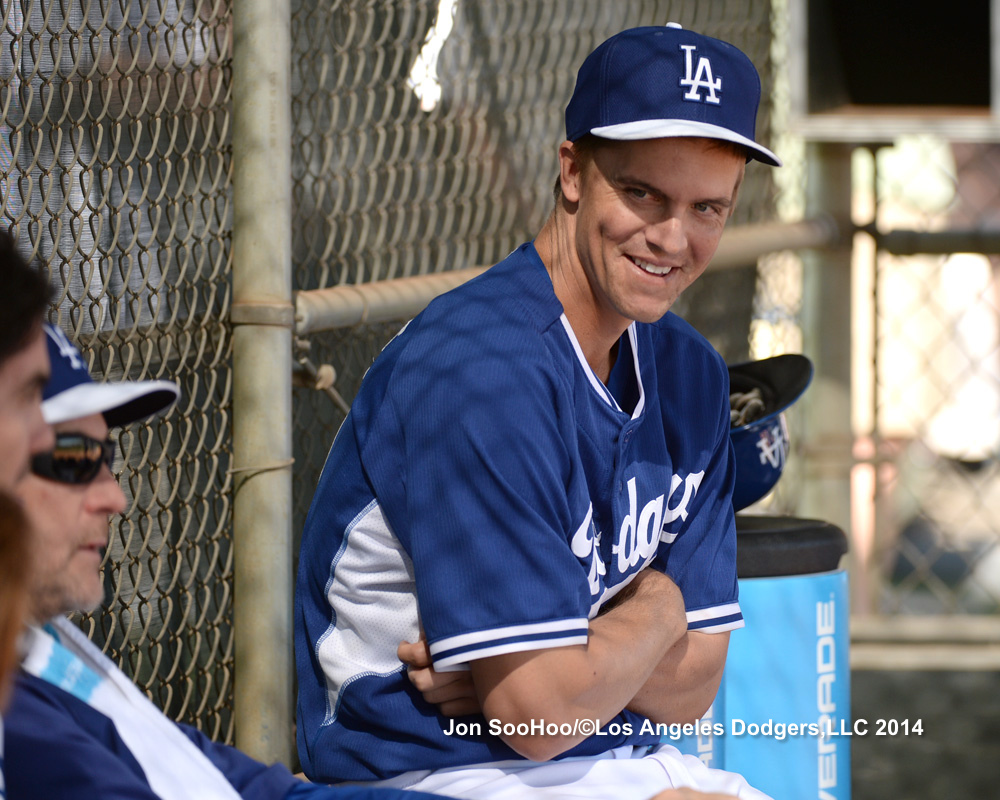 By Jon Weisman
Day 2 of the Dodgers' pair o' pre-preseason intrasquad showdowns ended in a 0-0 tie at Camelback Ranch.
There was a big near-blow in today's three-inning affair, but appropriately, it was for naught.
Joc Pederson reached above the short fence in RF to rob Andre Ethier of a possible 2-run HR. #Dodgers

— J.P. Hoornstra (@jphoornstra) February 24, 2014
Chris Reed faced the minimum in his two innings of work, allowing one hit (to Pederson) while notching a double-play grounder from Carl Crawford and strikeouts of Yasiel Puig and Scott Van Slyke. Dan Haren also pitched two shutout innings, while Paco Rodriguez and Jamey Wright each contributed a frame. Adrian Gonzalez, Nick Buss and J.C. Boscan (with a double) also had hits.
A couple of excerpts from Hoornstra's notebook:
Gonzalez was picked off second base on an excellent throw by catcher Drew Butera.
The unofficial pitch count for Gordon's first at-bat against Haren: 12. It was long. Gordon struck out on his final swing.
For more photos from today at Camelback, visit Jon SooHoo's Photog Blog.