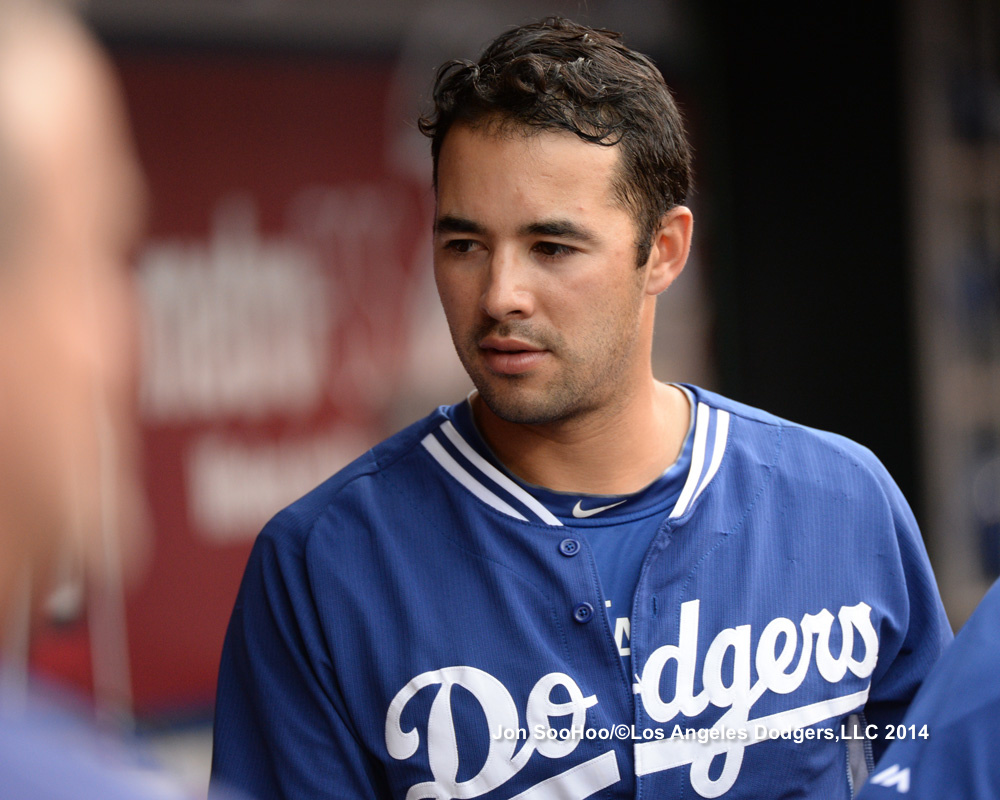 Dodgers at Padres, 5:05 p.m.
Carl Crawford, LF
Yasiel Puig, RF
Hanley Ramirez, SS
Adrian Gonzalez, 1B
Andre Ethier, CF
Juan Uribe, 3B
A.J. Ellis, C
Dee Gordon, 2B
Hyun-Jin Ryu, P
By Jon Weisman
Believe it or not, the other teams in baseball do intend to play regular-season games this year. I know — who knew? Weather permitting, by bedtime Monday, there will be no 0-0 teams left in the National League West.
The contemplative Andre Ethier and the Dodgers are the divisional favorite, but who's the pick for top challenger? San Francisco is the consensus selection of the six national publications below.
SI.com
Dodgers
Giants
Diamondbacks
Padres
Rockies
ESPN.com
Dodgers
Giants
Diamondbacks
Padres
Rockies
Fangraphs
Dodgers
Giants
Padres
Rockies
Diamondbacks
CBSSports.com
Dodgers
Giants
Padres
Diamondbacks
Rockies
Baseball Prospectus
Dodgers
Giants
Padres
Diamondbacks
Rockies
SB Nation
Dodgers
Giants
Diamondbacks
Rockies
Padres
Destiny awaits. Let's play ball …