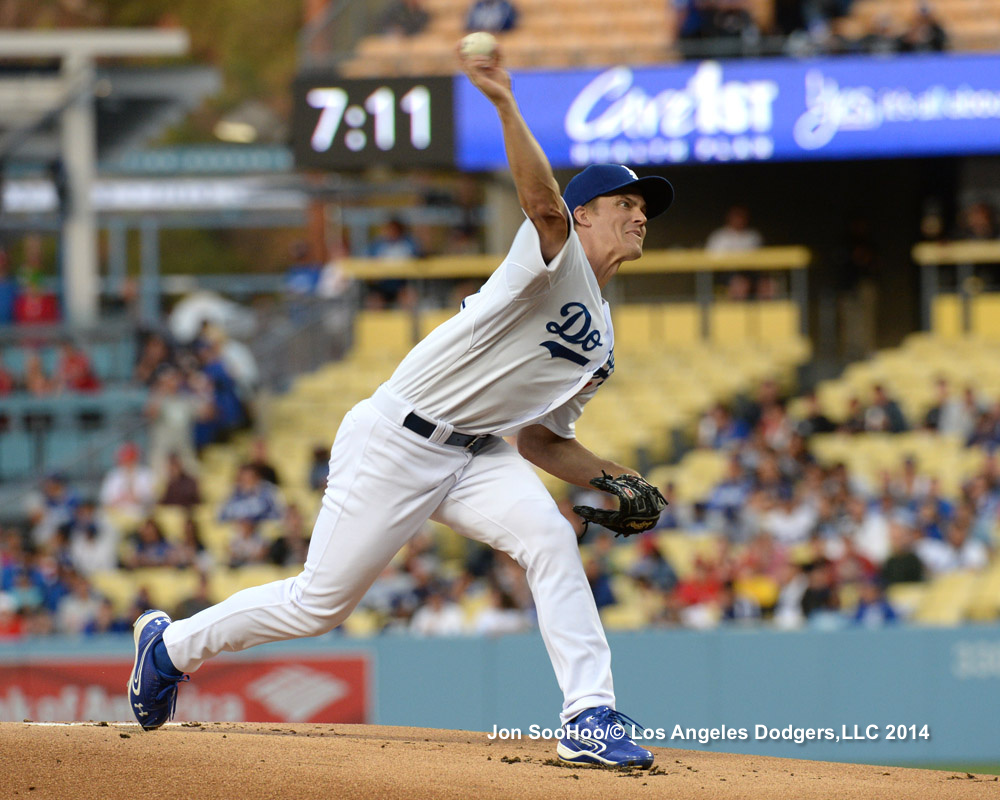 By Jon Weisman
On April 11, 2013, Zack Greinke took a Carlos Quentin body blow that broke his collarbone.
Greinke came back to work May 15 with 5 1/3 innings of one-run ball, but three starts later, his ERA was up to 4.80, and as late as July 3, it was 4.30.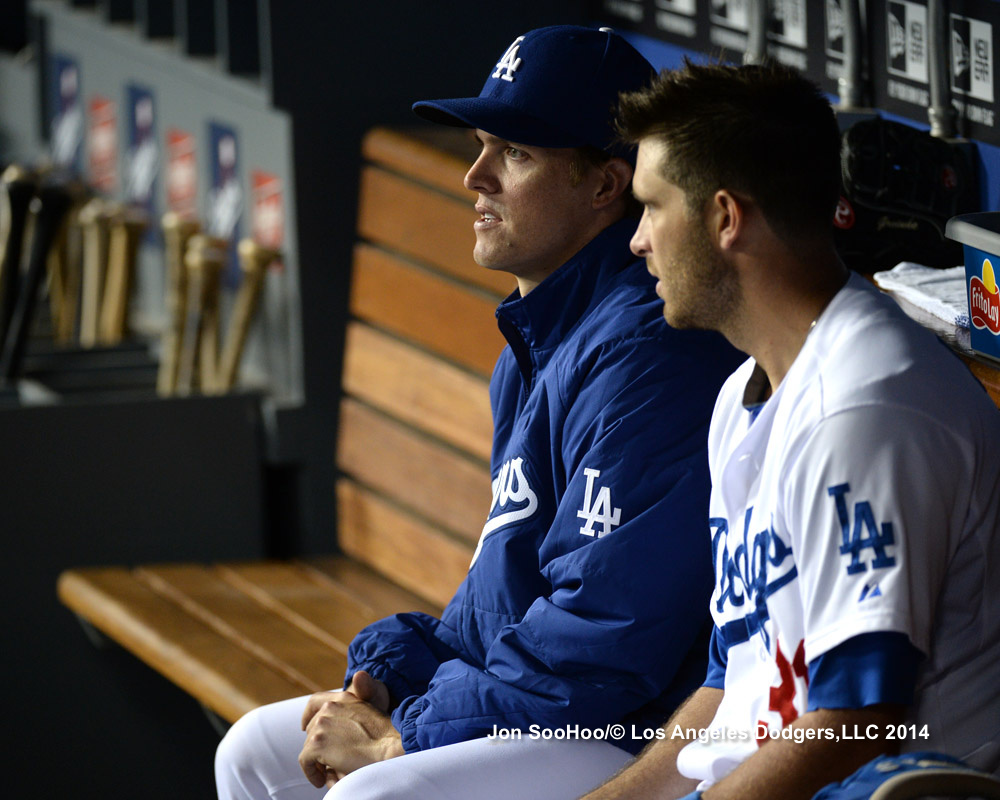 On Independence Day, Greinke apparently declared his freedom from the tyranny of Major League hitters.
Greinke has set a modern record by making 17 consecutive starts of at least five innings with fewer than three runs allowed. Not only that, if it weren't for a two-out, sixth-inning, Jay Bruce home run on July 25, Greinke's streak would be up to 21 starts – essentially, two-thirds of a current Major League season.
And though five innings has been set as the baseline for the streak, Greinke has actually thrown at least six innings in all but three of those games: September 22, April 1 and April 12. He left the September 22 game after five shutout innings on 72 pitches for some pre-postseason rest, and April 1 represented his first start of 2014 after a shortened Spring Training.
So don't let the five-inning minimum fool you. Since the fireworks went off last July 4, Greinke thrown 138 innings of a 1.76 ERA, averaging 6 2/3 innings per start with 8.9 strikeouts per nine innings against 8.5 baserunners, and five strikeouts for every walk.
Yep, this is some streak.