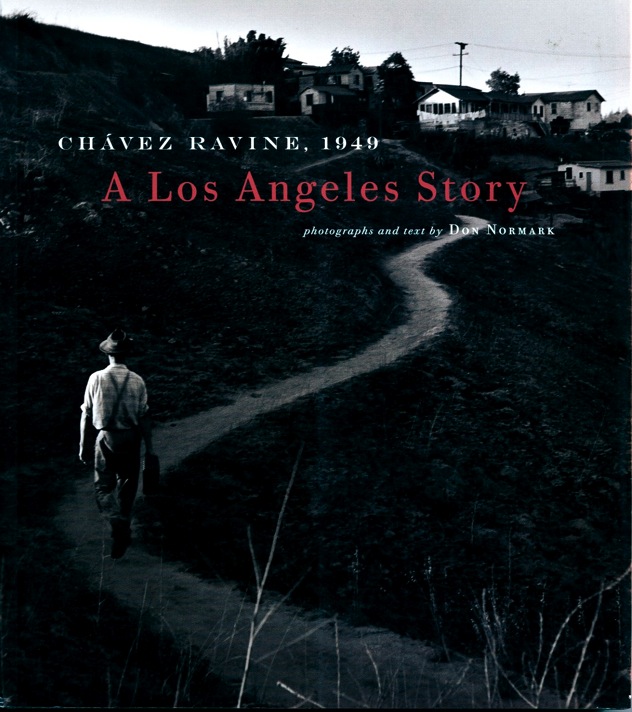 Diamondbacks at Dodgers, 7:10 p.m.
Dee Gordon, 2B
Hanley Ramirez, SS
Yasiel Puig, RF
Adrian Gonzalez, 1B
Matt Kemp, LF
Andre Ethier, CF
A.J. Ellis, C
Miguel Rojas, 3B
Dan Haren, P
By Jon Weisman
Don Normark, whose photographs helped chronicle the pre-Dodger Stadium history of Chavez Ravine, died June 5 at age 86.
Among other things, Normark's images served as the basis for his book, Chavez Ravine: 1949
and were key to the PBS Independent Lens documentary, "Chavez Ravine: A Los Angeles Story."
The doc itself depicts how Chavez Ravine was taken control of by the city of Los Angeles, years before the Dodgers moved from Brooklyn.
From his Times obituary by Elaine Woo:
A class assignment to find a postcard view of L.A. led him to scout the terrain above downtown. At the top of a hill, he looked down and discovered "a village I never knew was there."

He became a familiar presence among the 1,000 families who lived in the three neighborhoods of Chavez Ravine — La Loma, Bishop and Palo Verde. Luckily for Normark, much of life there took place outside, "in public, where the stranger's camera could see." The residents' acceptance of him was, he wrote in his book, "like a gift to me," yielding evocative images of a working man with a lunchbox heading home on a winding dirt path or a grinning boy covered with broken eggshells from Easter cascarones.
Another remembrance of Normark comes from J. Michael Walker at L.A. Observed's Native Intelligence.