Two new giveaways celebrating the Josh Beckett and Clayton Kershaw no-hitters this year were recently announced by the Dodgers.
At the September 1 game at Dodger Stadium against Washington, the first 40,000 fans in attendance will receive a Josh Beckett no-hitter commemorative pin.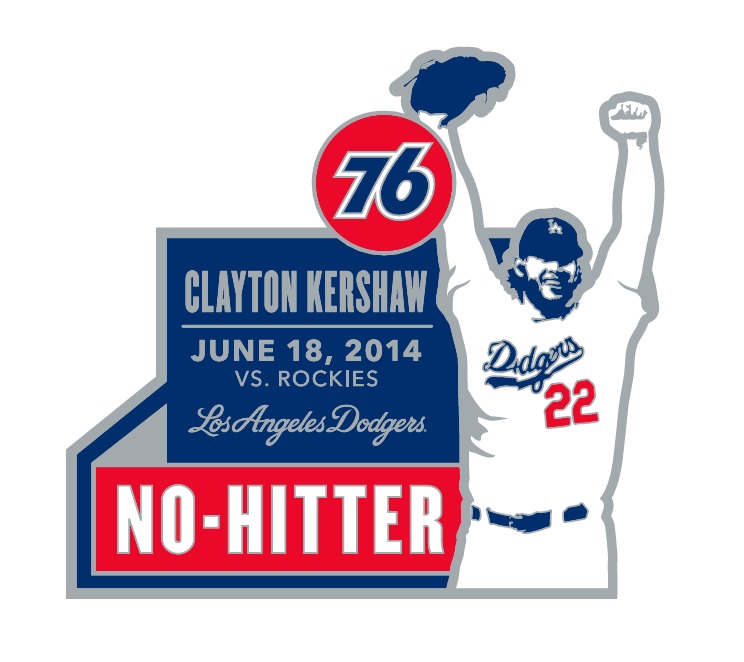 Likewise, a Clayton Kershaw no-hitter commemorative pin will be handed out to the first 40,000 fans in attendance at the September 22 game against San Francisco.
Tickets are available for purchase now at dodgers.com/nohitter or by calling (866) DODGERS.
The giveaways come in addition to the numerous promotions already on the schedule for the 2 1/2 months of regular-season play at Dodger Stadium. For more information, visit dodgers.com/promotions.