[mlbvideo id="21924469″ width="550″ height="308″ /]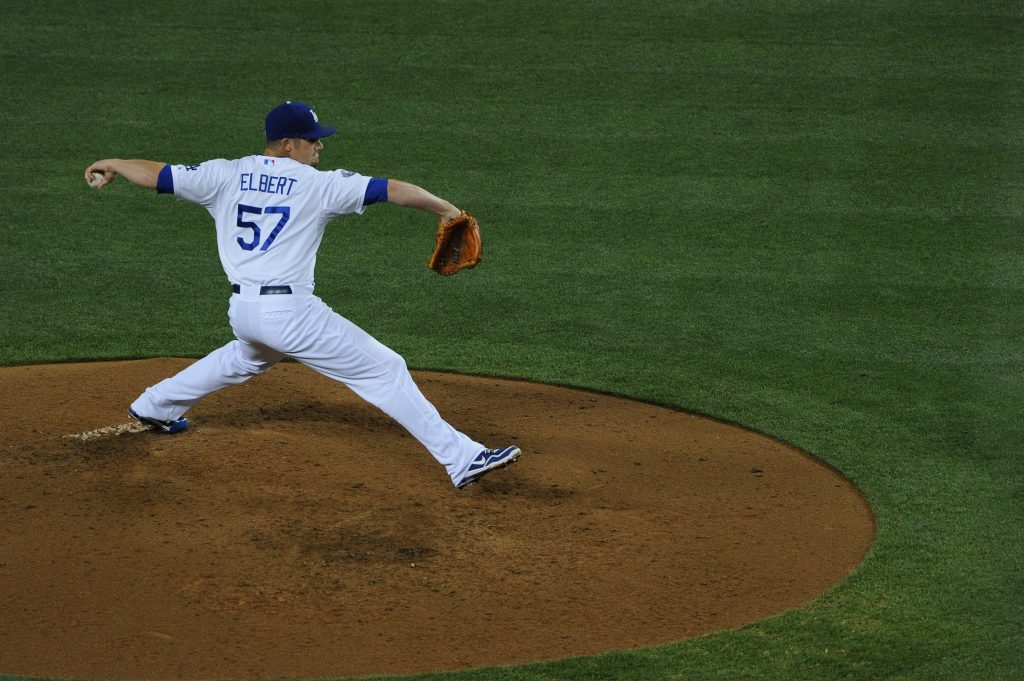 By Jon Weisman
Scott Elbert will be 29 next month, and he has spent the past 10 years in the Dodger organization since being drafted in the first round in 2004. On Tuesday, the Dodgers designated Elbert for assignment, temporarily halting his bid to come back from multiple surgeries since his last Major League appearance in August 2012.
Elbert's rehab this summer has taken him to Ogden, Rancho Cucamonga and Albuquerque, together adding up to 12 2/3 innings with 13 strikeouts while allowing nine hits and seven walks. In his final two Major League seasons with the Dodgers, Elbert had a 2.32 ERA from 2011-12 with 63 strikeouts in 66 innings against 54 hits and 27 walks.
Elbert could return to the Dodger organization if he isn't traded, clears waivers and accepts a minor-league assignment.