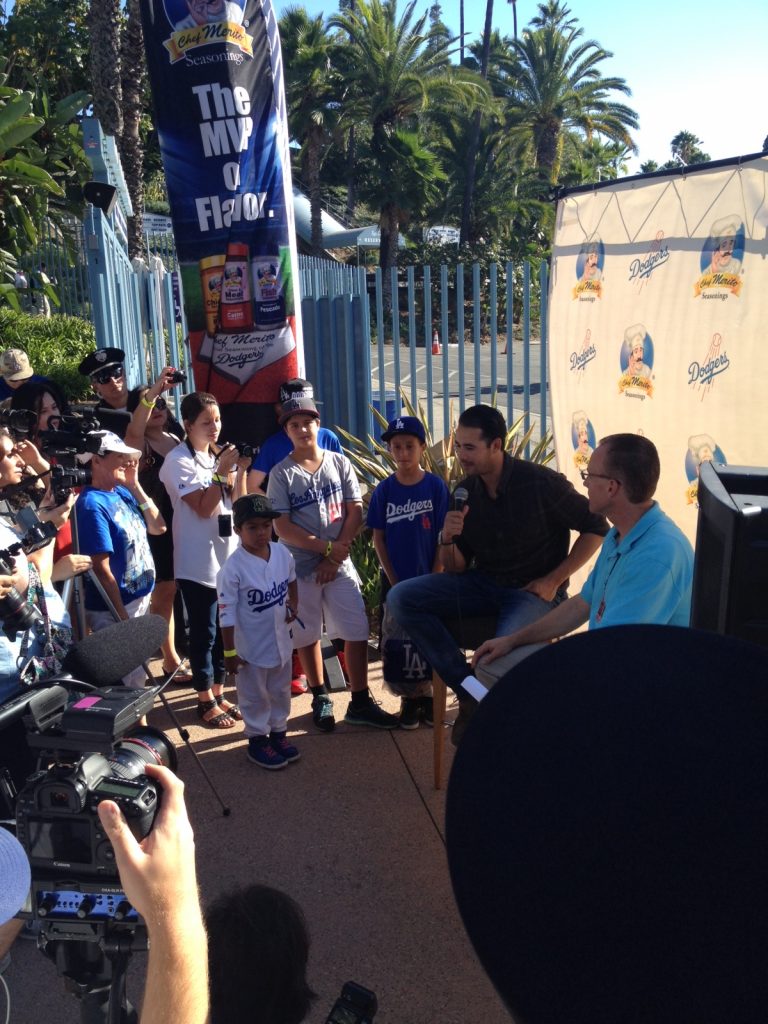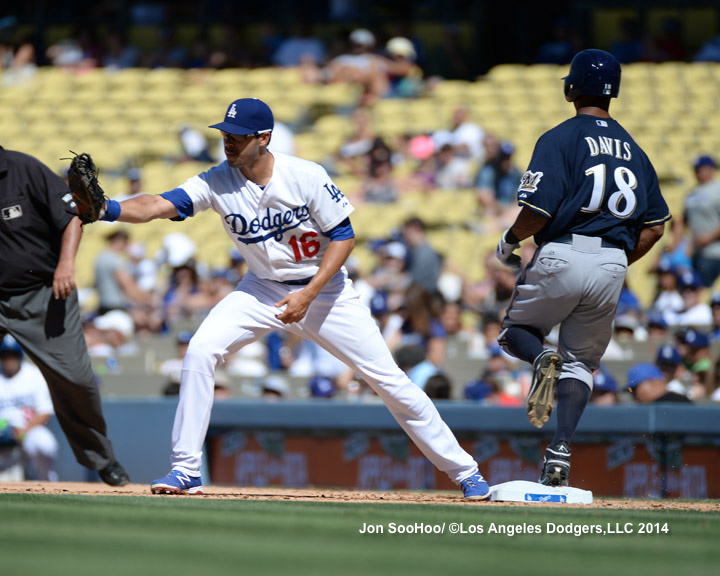 By Jon Weisman
It was an unusual day for Andre Ethier, but one that ended pleasantly enough with him greeting approximately 150 fans at his Carne Asada Sunday, presented by Chef Merito.
Ethier, who has had to adapt to a reserve role in the second half of this season, played first base for the final innings of the Dodgers' 7-2 loss to Milwaukee, the team's third straight to the Brewers.
"It wasn't a very happy day to start off," Ethier told his interviewer, Dodger team historian Mark Langill. "Not too good of a series by us."
It was the second action at first base of Ethier's career. Previously, he played the ninth inning of an August 5, 2010 game after a double-switch removed James Loney.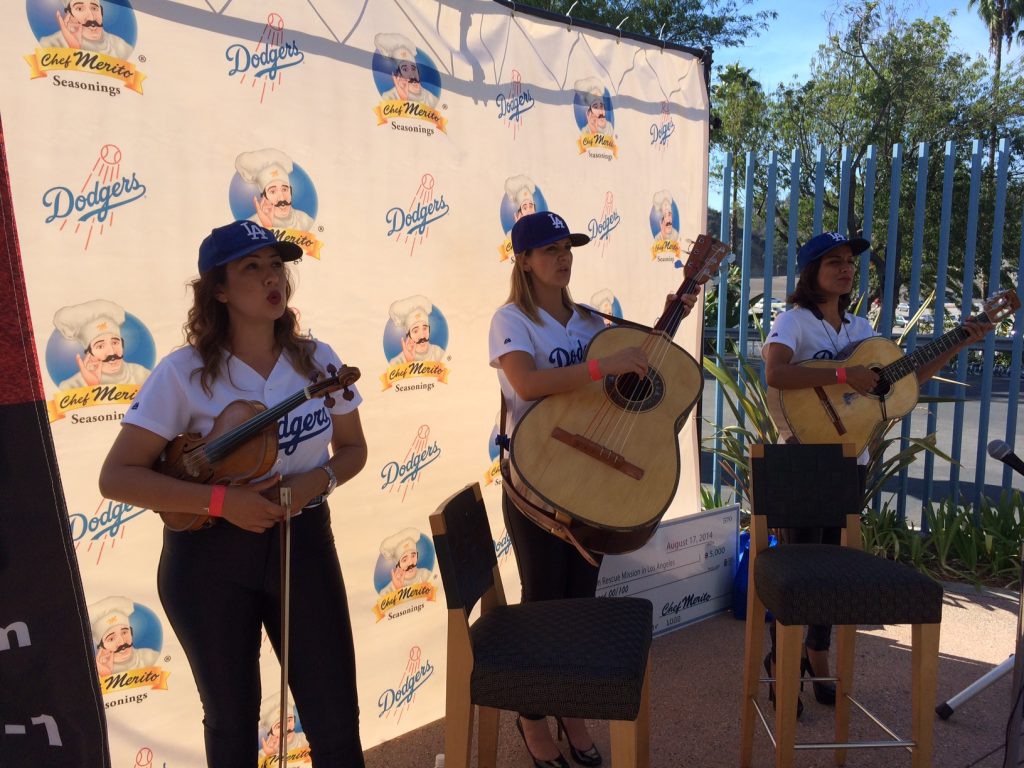 Dodger manager Don Mattingly talked to Ethier on the team's recent roadtrip and requested he begin to practice taking grounders at first.
"Today was a byproduct of that," Ethier said, "in terms of an opportunity to have some reps. Whether it be a game like this or one where (Adrian Gonzalez) needs a day off, I can get out there and start at first base."
Ethier entered the game in the seventh inning and handled five putouts on throws but no groundballs himself.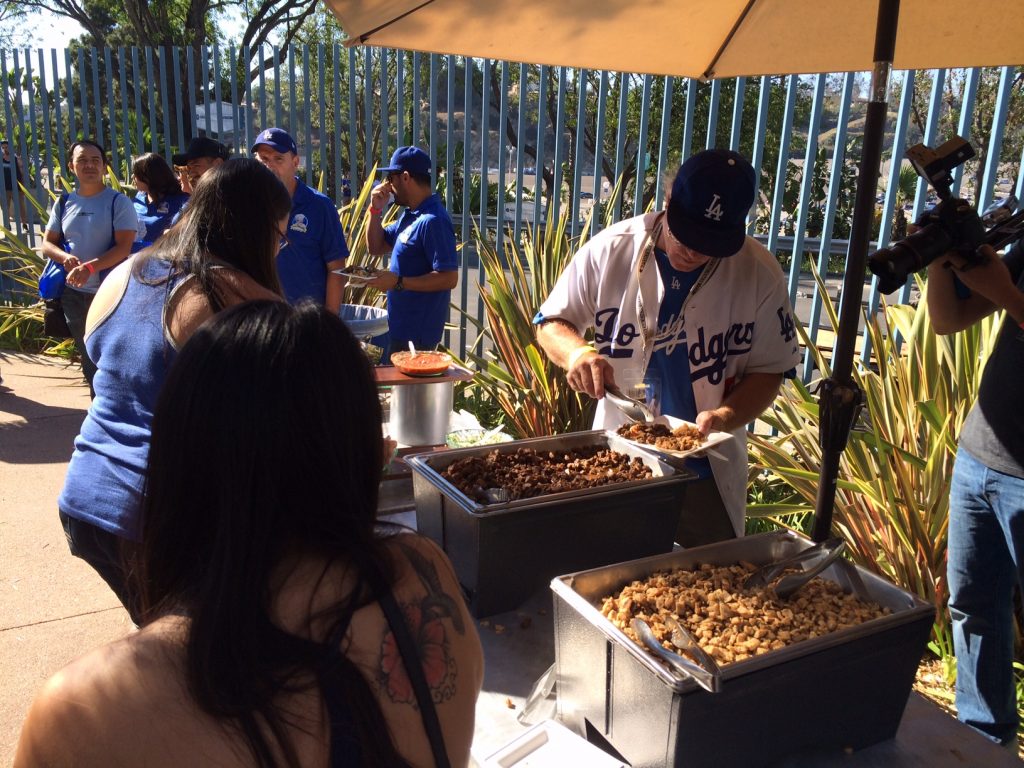 "It was definitely nervewracking," Ethier said. "I was saying some choice words in my head, standing there awfully close to the hitters up there. The ball comes a lot faster."
Ethier also doubled and scored the Dodgers' first run of the game.
Guests at the event enjoyed music and an authentic Mexican Carne Asada cookout, with proceeds going toward one of Ethier's top causes, the Union Rescue Mission. They also had the chance to take a photo with Ethier and receive a Dodger gift bag.