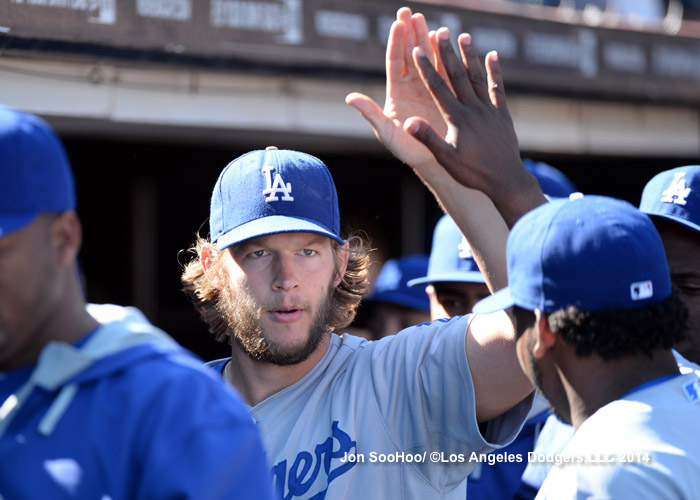 For more photo highlights from Sunday, visit LA Photog Blog.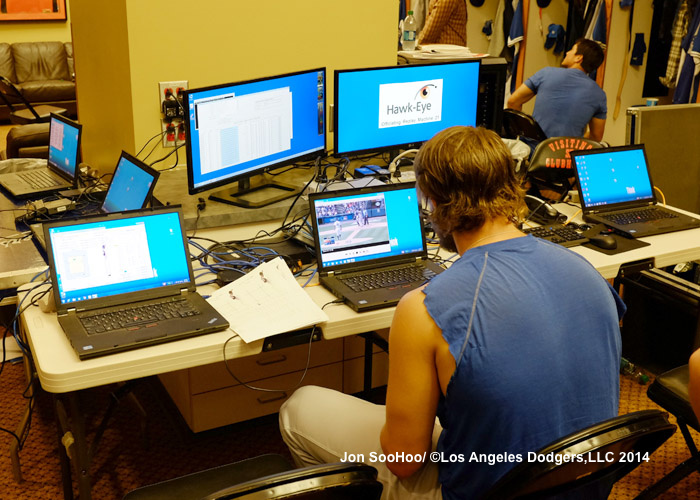 By Jon Weisman
Two-time 2014 National League Player of the Month Clayton Kershaw is now a two-time 2014 National League Player of the Week.
Kershaw won the award Monday after pitching eight innings in his two starts, including Sunday's big 4-2 victory over San Francisco, and allowing a total of three runs and 13 baserunners in the 16 innings with 17 strikeouts.
For Kershaw, that makes five career NLPOW wins, including at least one every year since 2011.
Carl Crawford (12 for 20 with a walk, five doubles and a home run) and Hanley Ramirez (11 for 22 with a walk and two doubles) were finalists for the award.
Kershaw is also one of six finalists for this year's Marvin Miller Man of the Year Award, presented to the player who "inspires others to higher levels of achievement by their on-field performances and contributions to their communities." He has Dodger Insider's official endorsement.