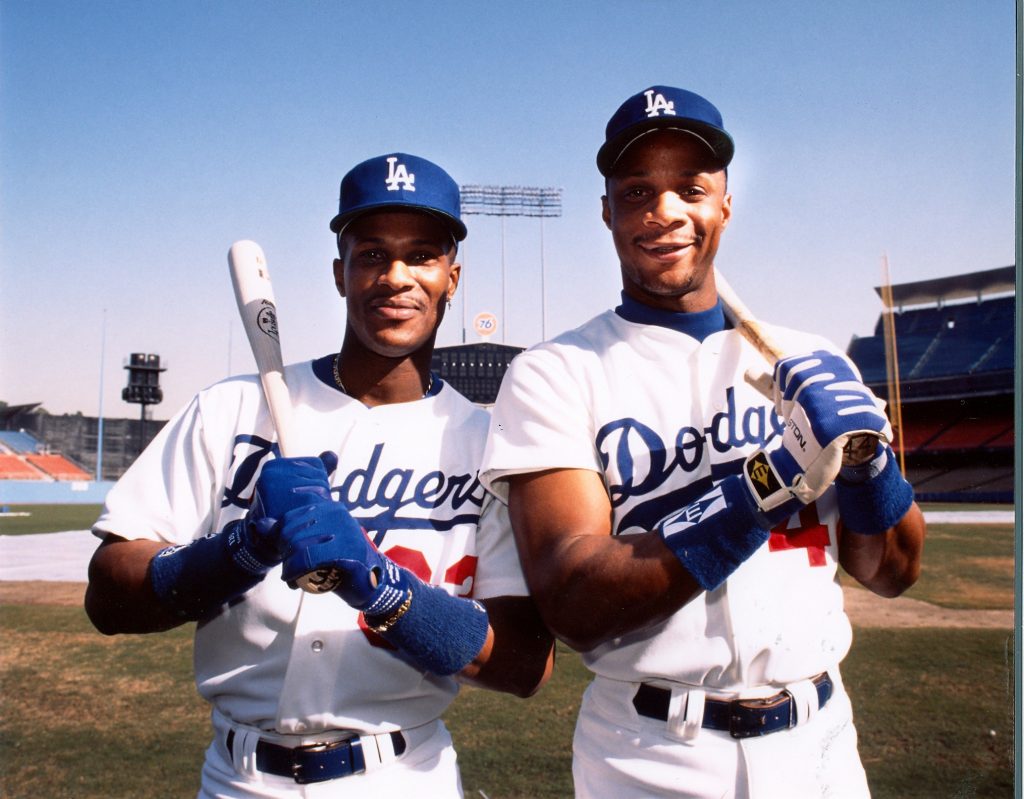 By Jon Weisman
Several former Dodgers will be inducted into the Los Angeles City Section Hall of Fame, honoring the best in athletics from Los Angeles Unified School District schools.
Willie Davis (Roosevelt '58), Darryl Strawberry (Crenshaw '78) and Eric Davis (Fremont '80) have been selected, reports Eric Sondheimer of the Times, as has longtime Major League manager Gene Mauch (Fremont '43), whose playing debut came with Brooklyn at age 18 in 1944.
The most long-ago inductee is former New York Yankees outfielder Bob Meusel, who graduated from Manual Arts exactly 100 years ago.
If you're wondering why it took some of these names so long to make it, the City Section Hall of Fame is only in its third year of existence. Don Drysdale and Eddie Murray are among the previous inductees.
Speaking of Halls of Fame, Andre Ethier and his wife Maggie were both inducted Saturday into the Arizona State Sports Hall of Fame. Maggie Germaine Ethier had nine perfect 10.0 scores, the most in ASU gymnastics history, according to Jeff Metcalfe of AZCentral.com. The pair met at freshman orientation and began dating as juniors, Metcalfe wrote.
2014 Sun Devil Athletics Hall of Fame inductees with @SunDevilRay23 #MaroonMonsoon pic.twitter.com/mwWmpcRcn0

— Sun Devil Athletics (@TheSunDevils) October 19, 2014