[mlbvideo id="10152547″ width="550″ height="308″ /]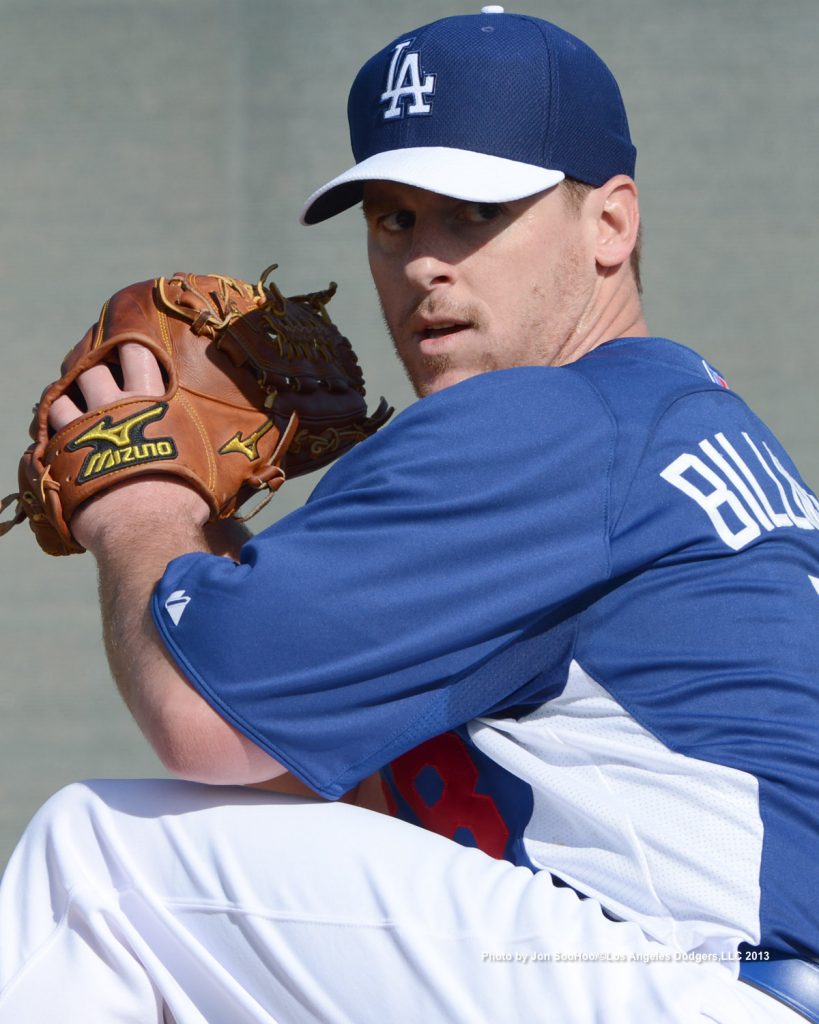 By Jon Weisman
For some, Chad Billingsley never stopped being the pitcher who imploded in the 2008 National League Championship Series, failing to make it out of the third inning in either of his two starts and condemned for supposed spinelessness along the way.
For me, Billingsley — one of the five best pitchers the Dodger system has produced in the past 25 years — remains a pitcher to admire, even accounting for his struggles.
The two sides of Billingsley illustrate a rift between fans that is even more pointed than the Old School-New School debate that for so long has dominated baseball conversation.
Simply put: Should a player be defined by his failures or his successes?
No one is immune from this treatment. The greatest players of their sports — Michael Jordan comes immediately to mind — would always be seen as somehow inferior until they were part of a title team, no matter how well they played. For a player who struggles in the championship spotlight, the treatment can be merciless, and entire narratives are written based on the performance in a few games or even a single outing. I'm sure there are still fans my age out there who think of Dave Winfield only as the guy who nearly went hitless in the 1981 World Series.
Some of the undeniable bitterness that fans felt following the Dodgers' premature exit from this year's playoffs derives from the fact that their best pitcher (Clayton Kershaw) and best hitter (Yasiel Puig) faltered at the most critical moments, and some will carry that resentment all the way into next year, perhaps beyond.
But with few exceptions, no recent Dodger captures this divide better than Billingsley, who became a free agent Friday after 11 1/2 years in the Dodger organization.
Before the 2008 NLCS, Billingsley was the best under-23 Dodger right-hander since Don Drysdale — in fact, the best in Los Angeles Dodger history by adjusted ERA. It's been forgotten given what's come since, but in Billingsley you had a pitcher who, in his first 400 innings, had a 3.33 ERA and 8.2 strikeouts per nine innings. How precocious was this? Orel Hershiser didn't even start a game in the Majors until he was 25.
Billingsley then stepped into his first career playoff start, at Wrigley Field in the 2008 National League Division Series, and cruised for 6 2/3 innings, allowing a run on six baserunners while whiffing seven as the Dodgers took a 2-0 series lead back to Los Angeles.
Then came Philadelphia, and the double whammy of not brushing back the Phillies and not getting them out. Twice. And suddenly nothing he had done before mattered.
In his first 14 starts of 2009, Billingsley had a 2.72 ERA and 93 strikeouts in 92 2/3 innings, numbers that pushed him into the All-Star Game. The setbacks of the previous October, still fresh in everyone's memory, had only seemed to make Billingsley stronger.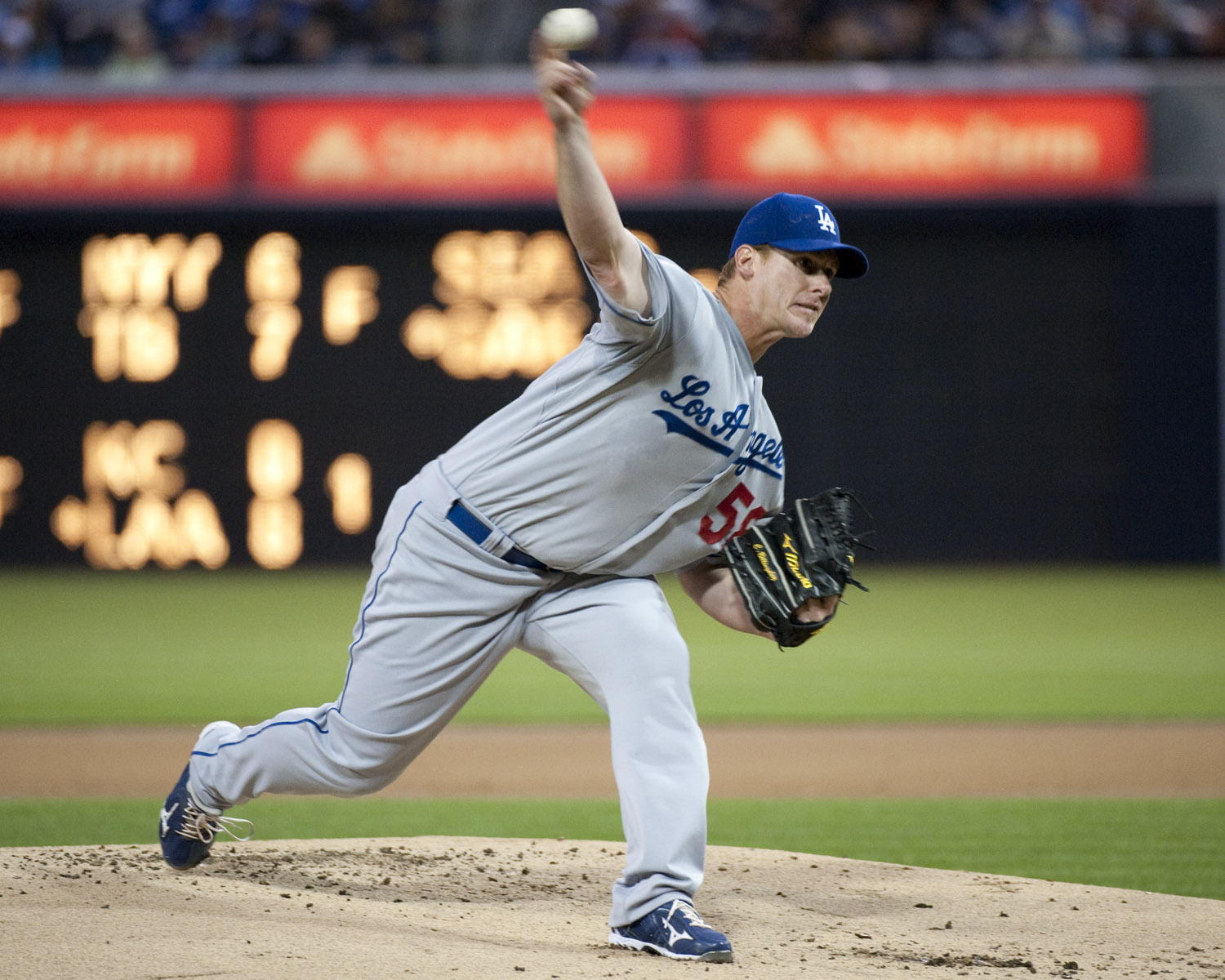 But subsequently, Billingsley's development seemed to stall. He didn't make a start in the 2009 playoffs. He never, to say the least, became Don Drysdale. He acquired a reputation as a pitcher who guaranteed to have a meltdown inning, whose every appearance supposedly signaled a white-knuckle ride.
It didn't matter that in 2010, he had a 3.57 ERA and the No. 6 fielding-independent ERA in the NL — better than Kershaw. It didn't matter that the meltdown reputation was overblown, something that happened only once every 20 innings. Billingsley was still that guy who collapsed in the NLCS. Everything else has seemed like epilogue to that October from six years ago.
The 2011 season was his most disappointing, raising concerns about his health. But in 2012, he was on one of his best rolls, posting a 1.30 ERA over six starts, when elbow problems derailed his season and possibly career. He was up and down, more than many fans could tolerate.
It's not definite that Billingsley has played his last game as a Dodger, but if he has, he leaves with a 3.65 ERA, 110 ERA+ and 16.9 WAR in 1,175 1/3 innings, according to Baseball-Reference.com. In 57 seasons of Los Angeles Dodger history, only 10 pitchers have a better adjusted ERA (minimum 1,000 innings), and only 14 accumulated more WAR.
In my view, in a big-picture view, that's a success. Not the success of our wildest dreams, but a success nonetheless.