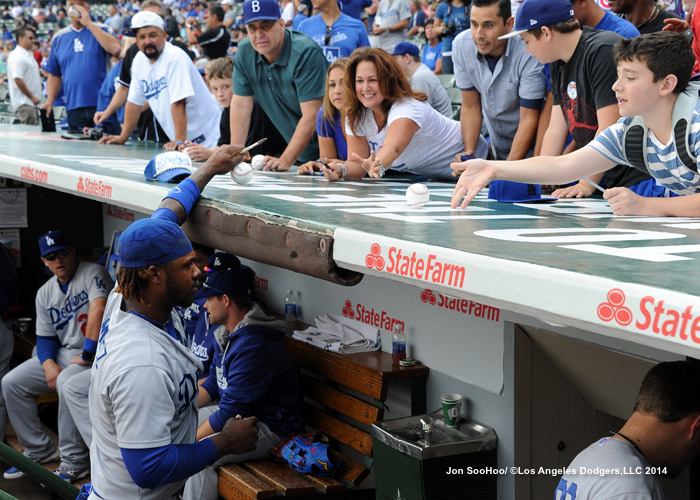 By Jon Weisman
The Dodgers have made a qualifying offer to Hanley Ramirez for the 2015 season, which he has until November 10 to accept.
If Ramirez declines the one-year deal, as every other player has since MLB instituted since this process began two seasons ago, he will remain a free agent. The Dodgers can continue to negotiate with him if they choose, but will receive draft-pick compensation (between the first and second rounds in 2015) if he signs with another team.
Meanwhile, Brian Wilson has exercised his option to return to the Dodgers for 2015, but Scott Elbert — designated for assignment in July before returning to the organization and ending up on the 2014 playoff roster — has become a free agent.