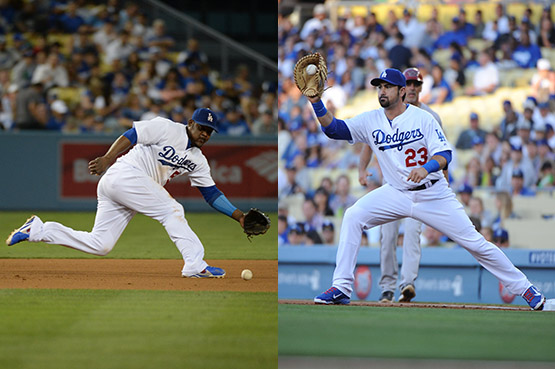 By Jon Weisman
You thought Tuesday's Gold Glove announcement meant that we were done with fielding awards? You thought wrong.
Adrian Gonzalez and Juan Uribe have been named winners at their positions of the Wilson Defensive Player of the Year Awards, the defensive award officially recognized by Major League Baseball.
Winners were determined using a formula that combines traditional defensive stats with advanced metrics, as well as data via scouting service Inside Edge.
Unlike Gonzalez, Uribe did not win a Gold Glove, but we talked about his fielding bonafides two weeks ago.