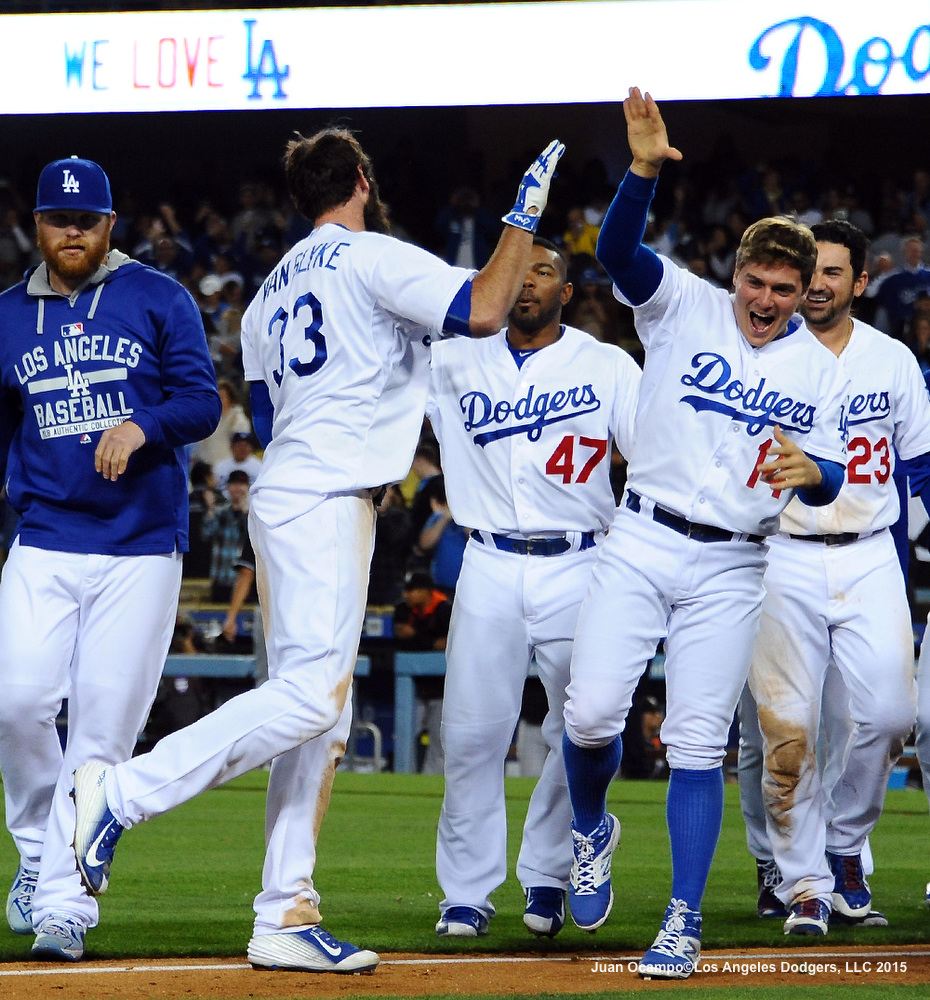 For more images from Monday, visit LA Photog Blog.
By Jon Weisman

Marlins at Dodgers, 7:10 p.m.
Joc Pederson, CF
Jimmy Rollins, SS
Howie Kendrick, 2B
Adrian Gonzalez, 1B
Alex Guerrero, 3B
Yasmani Grandal, C
Andre Ethier, RF
Scott Van Slyke, LF
Mike Bolsinger, P
Note:
Chris Heisey was optioned to Triple-A Oklahoma City to make room for Mike Bolsinger on the active roster.
So, how would you like to face the above pitcher on your average day?
We'll award points for averaging 8 2/3 innings per game, but otherwise, this guy is really getting pounded.
Or perhaps you've already figured out this ruse — the above stats represent the cumulative performance this year of Dodger opposing pitchers, who have been getting pounded at a rate at which even Charlie Brown might cast a saucy eyebrow.
Through games of 5/11, a 5.11 ERA by opponents. Not to mention a home run every 5.5 innings. It's pretty remarkable. With the season 20 percent complete, Dodger position players have a .364 on-base percentage and .504 slugging percentage.
The Dodgers' overall .479 slugging percentage this season puts them on pace to top a 62-year-old franchise record of .474.