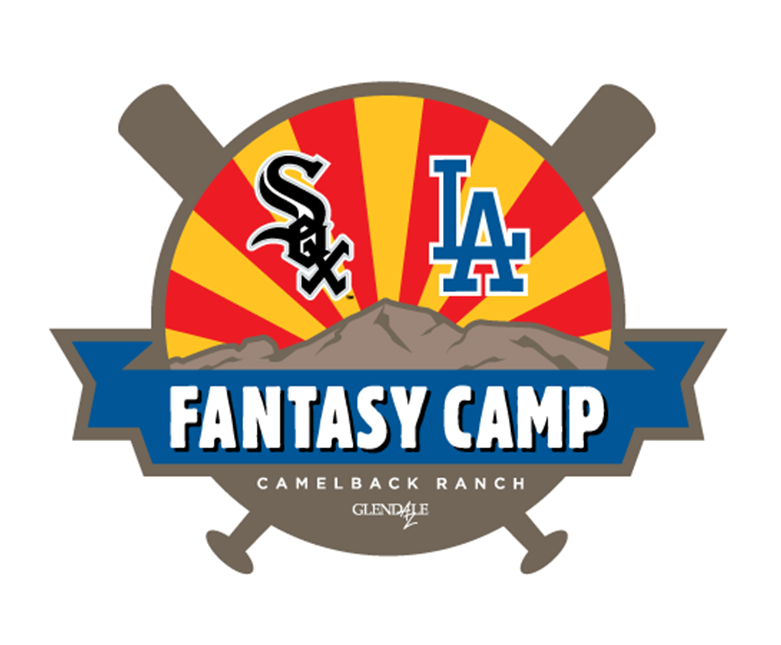 By Jon Weisman
A new baseball fantasy camp at Camelback Ranch, co-hosted by the Dodgers and White Sox, will take place for adults 21 and older January 18-24, 2016.
"This is the first time that we are staging a Dodgers' baseball camp at our Arizona spring training home," said Dodgers executive vice president and chief marketing officer Lon Rosen, "and partnering with our neighbors, the White Sox, should make this a memorable experience for our campers."
Former third basemen Ron Cey of the Dodgers and Bill Melton of the White Sox will serve as co-commissioners of the camp, officially sanctioned by the Dodgers. They are scheduled to be joined by Dodger legends including Tommy Lasorda, Rick Monday, Eric Karros and Steve Yeager, along with such former White Sox stars as Harold Baines, Bobby Thigpen, Rich Dotson, Tom Paciorek, Carlos May, Ron Kittle and Aaron Rowand.
Here's more information from today's announcement
Throughout the six nights and seven days of the camp, participants will be able to interact with and receive instruction from Dodger and White Sox greats on the field and to enjoy hours of baseball stories from the stars of the past off the field. It is 24/7 first-class baseball experience, during which campers will be treated just like the Dodgers and White Sox players when they train in Glendale in preparation for a Major League season.

The camp price includes two meals a day; single occupancy lodging at nearby hotels used by the two organizations; an authentic personalized Dodgers or White Sox uniform including jersey, pants and cap, personalized baseball cards with the camper's photo and camp participation, in addition to so much more. Campers will play games every day, including doubleheaders on most days, at the premier facilities and fields at Camelback Ranch.
For more information or to reserve your roster spot, please call (623) 302-5078, e-mail fantasycamp@camelbackranchbaseball.com or visit dodgers.com/fantasycamp.