By Jon Weisman
The Dodgers will open their 30-game Cactus League schedule with a home game against their fellow Camelback Ranchers, the Chicago White Sox, on March 3.
For the entire month, the Dodgers will play 17 games at Camelback (15 as the home team), before finishing exhibition play with games against the Angels at Dodger Stadium March 31-April 1 and then April 2 at Anaheim. Los Angeles opens the 2016 regular season April 4 at San Diego.
There will be at least one home game during each of the four Cactus League weekends, including three straight games March 25-27 at Camelback against the Giants, White Sox and Reds.
The Dodgers have three split-squad days scheduled, and one off day (March 23) once exhibition play begins.
Season tickets, mini plans, group tickets and suites are on sale now at dodgers.com/spring or by calling (623) 302-5000. Single-game Spring Training tickets go on sale January 11.
More information is also available at camelbackranchbaseball.com.
The Dodgers' full 2016 Cactus League schedule is below. Home games are in bold, and times are local to the site. All game dates and opponents are subject to change.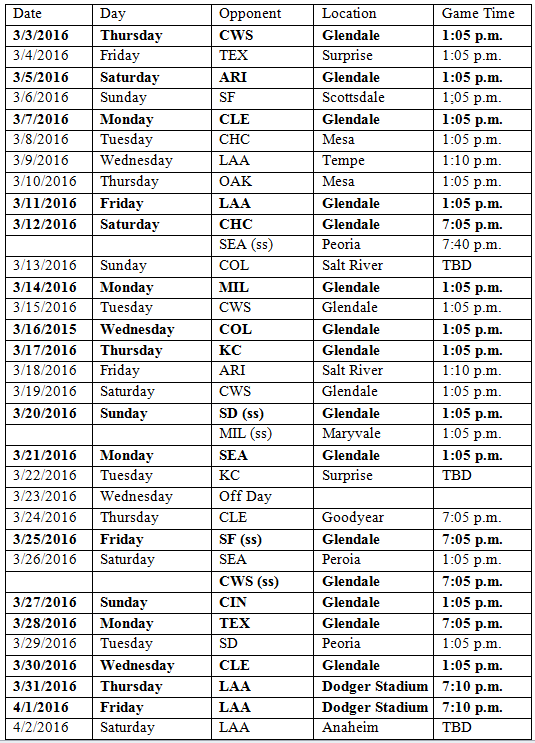 And if you're only interested in games at Camelback Ranch, here's the plan for March (click to enlarge) …