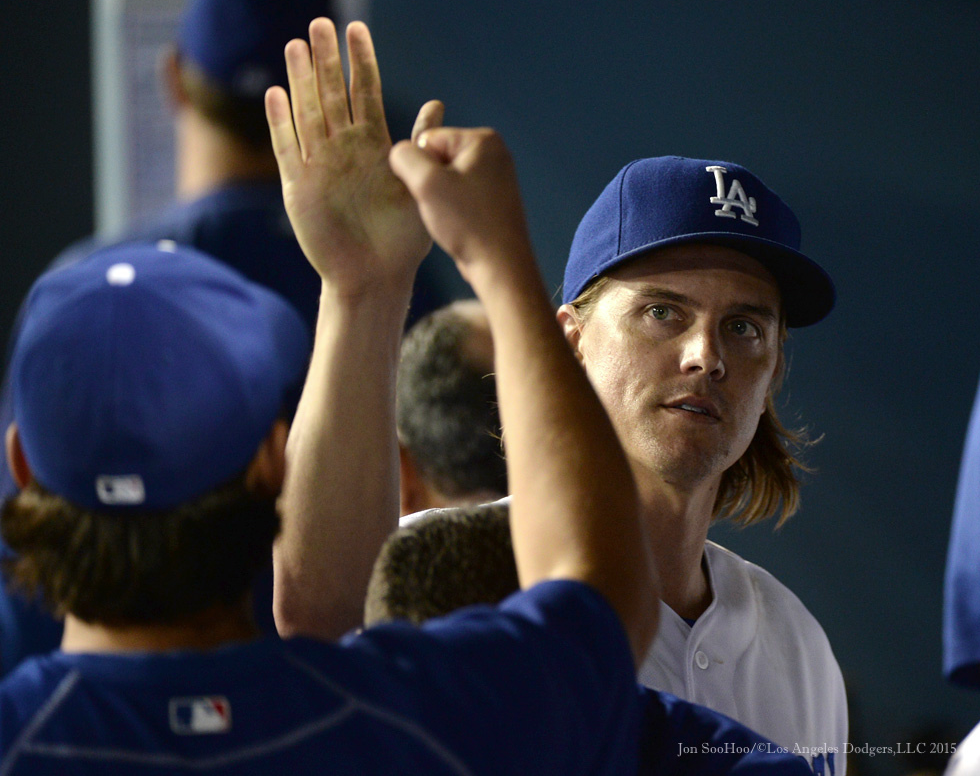 By Jon Weisman
Zack Greinke has agreed to terms with the Arizona Diamondbacks on a six-year contract, according to multiple news reports, including MLB.com.
What is official is that Greinke's three-year run with the Dodgers has come to an end.
Statement from Dodger president of baseball operations Andrew Friedman on Zack Greinke: pic.twitter.com/edegqWjc2R

— Los Angeles Dodgers (@Dodgers) December 5, 2015
Greinke, who turned 32 in October, pitched 602 2/3 innings as a Dodger with a 2.30 ERA (156 ERA+) — best in Dodger history for pitchers with at least 500 innings — culminating in his 1.66 ERA in 2015, the lowest by a Dodger in 99 years. Greinke also had a .300 on-base percentage at the plate and won two consecutive Gold Gloves.
It's practically impossible to have been a Dodger fan and not loved Greinke. But it is completely possible to move forward, and that's what the Dodgers will do.