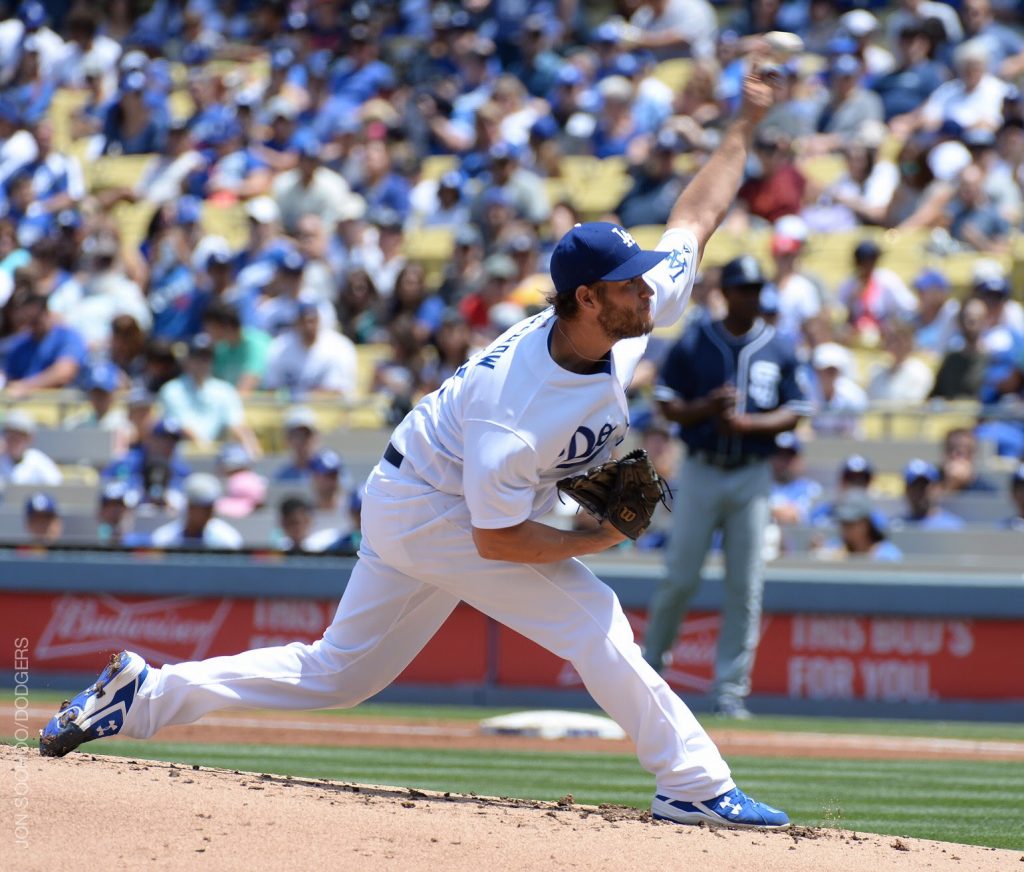 By Jon Weisman
When you're taking your daughter to a Dodger game, for the first time just the two of you, you want things to go right.
So thank you, Clayton Kershaw.
Seven days after the Dodgers' last win, Kershaw was just a few wisps shy of perfection, facing two batters over the minimum while striking out 14 in a three-hit, 127-minute, 1-0 shutout of San Diego.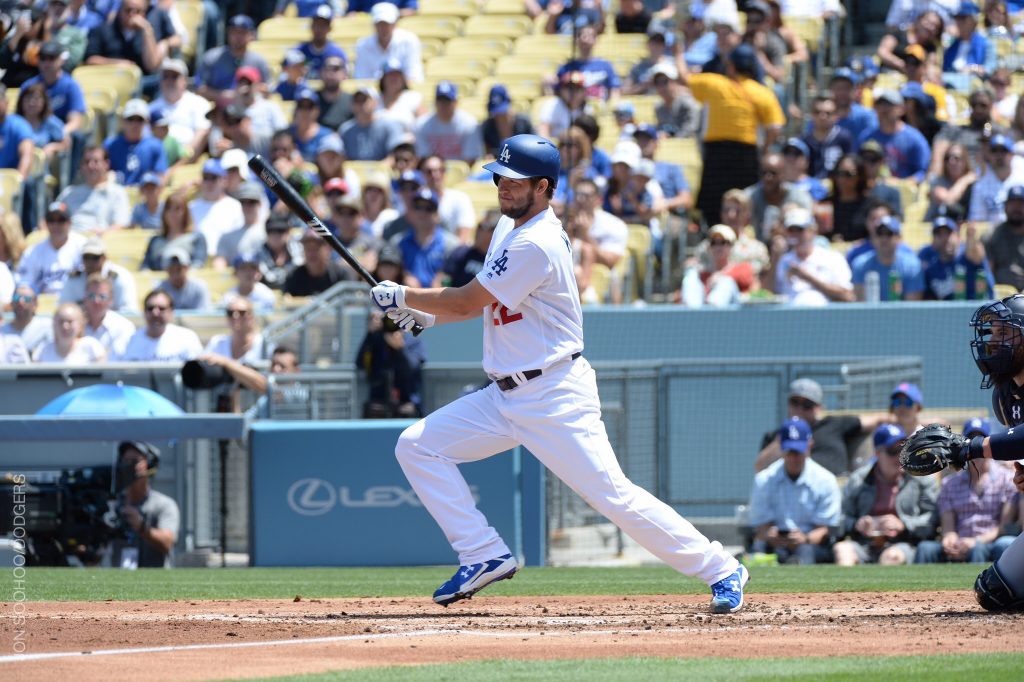 Kershaw drove in the only run, on a third-inning single that followed compadre A.J. Ellis' double — two of three hits the Dodgers had. (Yes, their offensive woes will wait to be solved another day.) According to Eric Stephen of True Blue L.A., Kershaw was the sixth pitcher in Los Angeles Dodger history and first since Fernando Valenzuela in 1984 to drive in the only run and pitch a shutout.
Kershaw struck out the first four batters and retired the first 14 before giving up a sharp hit down the line with two out in the top of the fifth by Alexei Ramirez, who was promptly thrown out trying to advance by Yasiel Puig.
San Diego landed baserunners in only one other inning, the seventh, when soft one-out singles by Wil Myers (82 mph off the bat) and Matt Kemp (64 mph) put runners at the corners. Five pitches later, Kershaw was out of the quicksand, striking out Melvin Upton Jr. for the third time, before getting Derek Norris to fly out.
Hardly losing momentum, Kershaw set down the Padres on nine pitches in the eighth inning, then on 11 pitches in the ninth inning, finishing his 13th career shutout at 101 pitches (two over a Maddux). Only once before has Kershaw thrown fewer pitches in a shutout, only in his 2014 no-hitter did he have more strikeouts.
Facing 29 batters in the game, Kershaw had 22 first-pitch strikes and only 26 pitches called balls. One time all day did any San Diego batter see ball three.
Kershaw now leads the big leagues with 54 strikeouts and an astonishing 18.0 strikeout-walk ratio that is more than twice as high as anyone else in the National League. He has struck out 34 in his past three games, with double-digits in each outing.