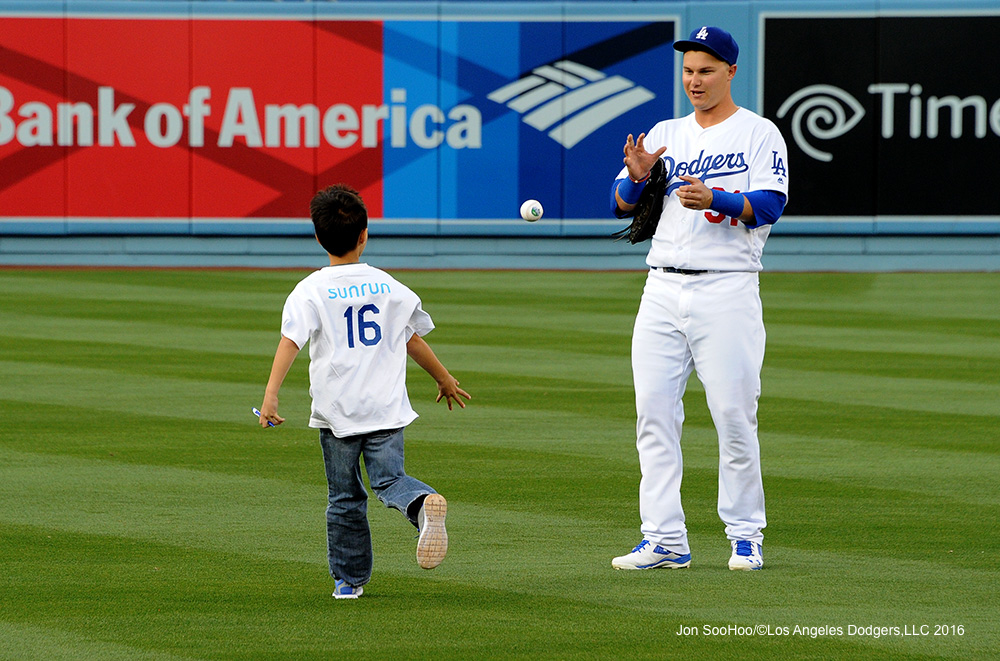 Joc Pederson is hosting a one-day baseball camp August 11 for boys and girls in grades 1-8 at the Edward R. Roybal Learning Center in Los Angeles. The camp takes place on an off day between the Dodgers' home series against the Phillies and Pirates.
Each camper will receive:

an autograph from Joc Pederson (item provided – outside items not permitted)
a limited edition Joc Pederson Baseball ProCamp t-shirt
a camp team photo with Joc Pederson

Throughout the one-day camp, Joc Pederson and our camp coaches will offer tips and instruction. Campers will experience various stations specializing in fundamental baseball skills and will participate in games and contests. Campers will be placed in small groups by age to ensure that each child gets maximum instruction.
For more information, visit procamps.com/JocPederson.
— Jon Weisman