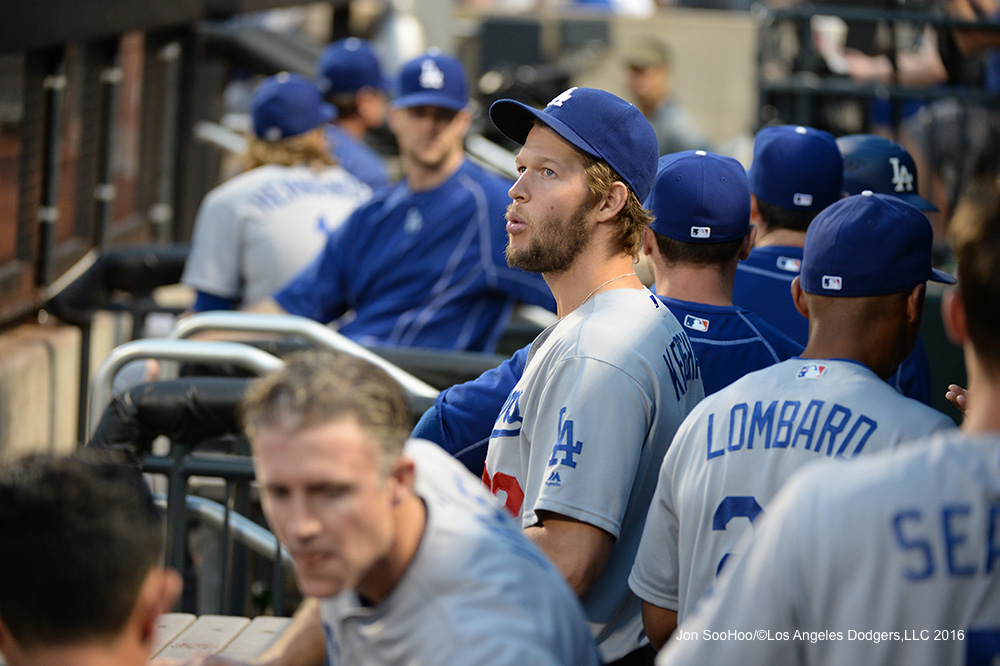 By Jon Weisman
Honestly, if there had been a Nobel Pitcher Prize, Clayton Kershaw would have earned it in May.
Instead, the Dodger ace will settle for being named the National League's Pitcher of the Month, the sixth time he has won the honor — but also the earliest.
Previously, Kershaw has been Pitcher of the Month in June 2014 and July 2011, 2013, 2014 and 2015.
Kershaw absolutely dominated in May, with a 0.91 ERA (0.88 FIP) and 0.52 WHIP, in 49 2/3 innings, averaging 8 1/3 innings per start, striking out 65 and walking two. His wins above replacement for the month (3.0) was twice as high as any other pitcher had in May, and more than any other pitcher has all season.
In other words, Kershaw was more valuable in May alone than anyone else has been on the mound all year.
For two months, the 28-year-old has outpaced his 2014 season, when he was the NL Most Valuable Player and unanimous NL Cy Young Award winner.