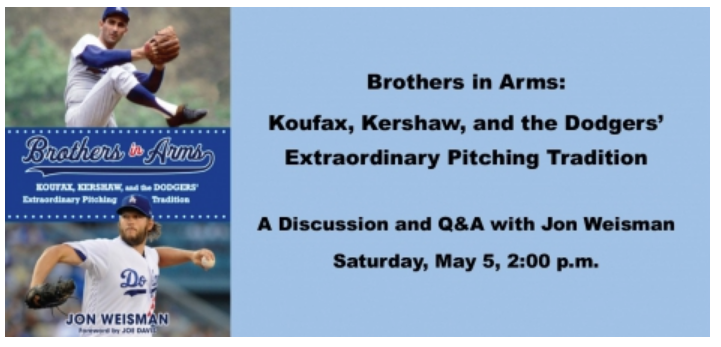 With the publication of Brothers in Arms: Koufax, Kershaw, and the Dodgers' Extraordinary Pitching Tradition, a few events have been in the works, and I'm pleased to announce the first, taking place Saturday, May 5 at 2 p.m. at the downtown Central Library of the Los Angeles Public Library.
I'm really looking forward to discussing and reading from the book, taking questions and signing copies, which if you don't already have will be on sale. Click the link for info on parking and transportation.
This event will take place just before the Dodgers take the field for their 4:10 p.m. game against the Padres in Monterrey, Mexico, so let this be your pregame. Hope to see you there!