How has Clayton Kershaw managed to complete at least six innings in all 22 of his starts this year? He has given Dave Roberts no reason to take him out early.
Now the winningest left-hander in Dodger history, Kershaw has given up more than his share of runs in the early innings but become nearly untouchable as the pitches add up.
In those 22 starts, No. 22 has allowed a total of 17 runs after the third inning. After the third inning, Kershaw has pitched a shutout inning 68 out of 77 times.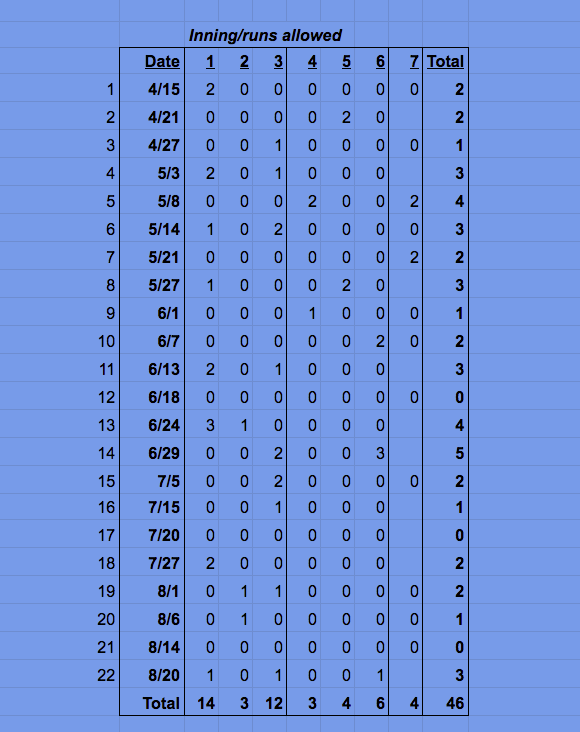 Bo Bichette's homer off Kershaw in the sixth inning Tuesday was the first run off Kershaw after the third inning since June, ending a streak of 27 consecutive scoreless innings after the third.
Kershaw's ERA after the third inning this season is 1.75, thanks to 15 earned runs in 77 innings)
When I was younger, it used to be said about Greg Maddux that you had to get him early if you were going to get him at all. That's the case for Kershaw, who has allowed 14 runs in his 22 first innings. That's more than he has allowed in the fourth-fifth-sixth innings combined.