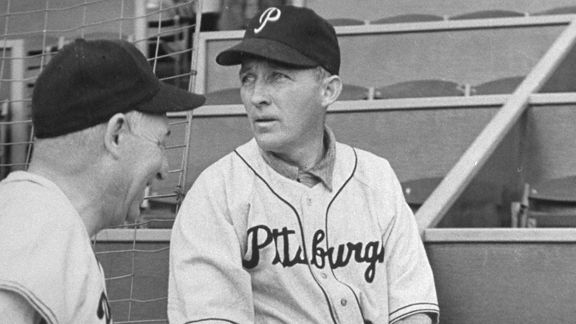 Loomis Dean/Getty ImagesBing Crosby with Pirates Manager Billy Meyer during Spring Training, 1948.
Film of the classic 1960 World Series Game 7 was found in the wine cellar of Bing Crosby and will be shown on the MLB Network in December (first reported by the New York Times).
* * *
Hong-Chih Kuo will stay on a regular throwing program in the offseason, reports Ken Gurnick of MLB.com, because long offseason rest has seemed to have done him more harm than good.