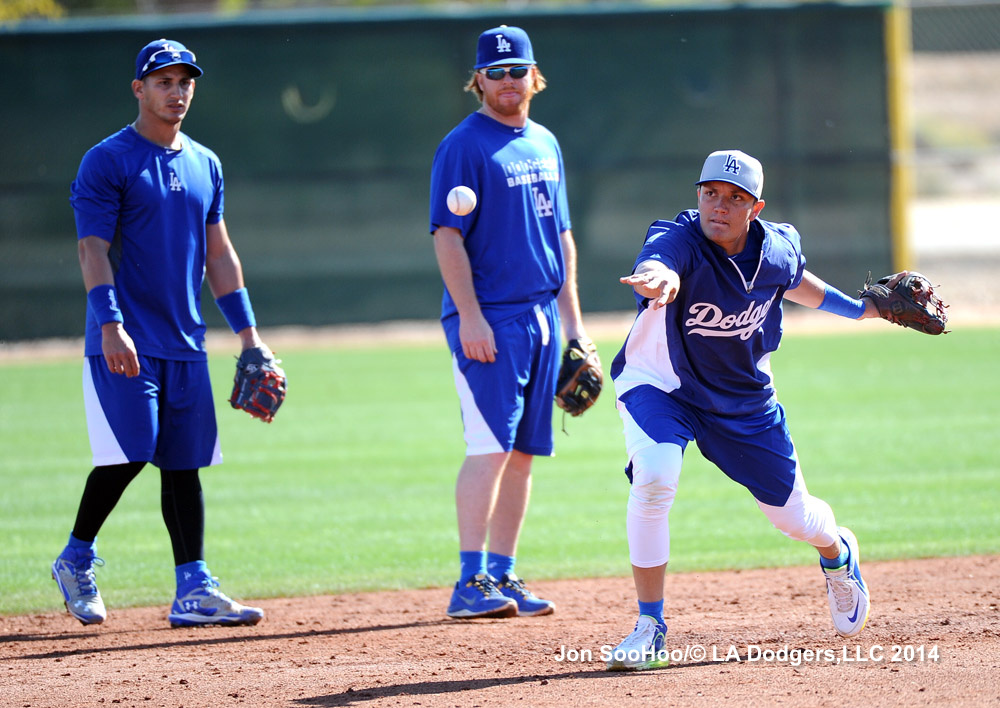 By Jon Weisman
GLENDALE, Ariz. — Don Mattingly is keeping an open mind about the various contenders to be reserve infielders for the Dodgers this year.
"We've got some guys who can fill that role," he said, even if "nobody's really perfect."
But an attention-grabbing quote came from Mattingly regarding Miguel Rojas, the non-roster invitee whose credentials at the plate won't knock you out, but who has already dazzled the Dodger organization with his glove.
"You watch him take groundballs," Mattingly said today of Rojas, "it's like watching (Omar) Vizquel and some guys like that take 'em. It's just another level."
Vizquel, you probably don't need to be reminded, is second all-time in Gold Gloves at shortstop with 11, trailing only Ozzie Smith.
It's a little fascinating because if Rojas was compared with the second-greatest offensive infielder of all-time, we'd all be salivating, and so even if he were weak defensively, you'd think the Dodgers would find a spot on the roster for him. Whether the reverse will be true is too soon to know, though we do know Ned Colletti values defense.
Rojas, who turns 25 this month, is a natural shortstop but will be in the mix with a group including Alex Guerrero, Chone Figgins, Dee Gordon, Brendan Harris and Justin Turner for time at second base during Spring Training.