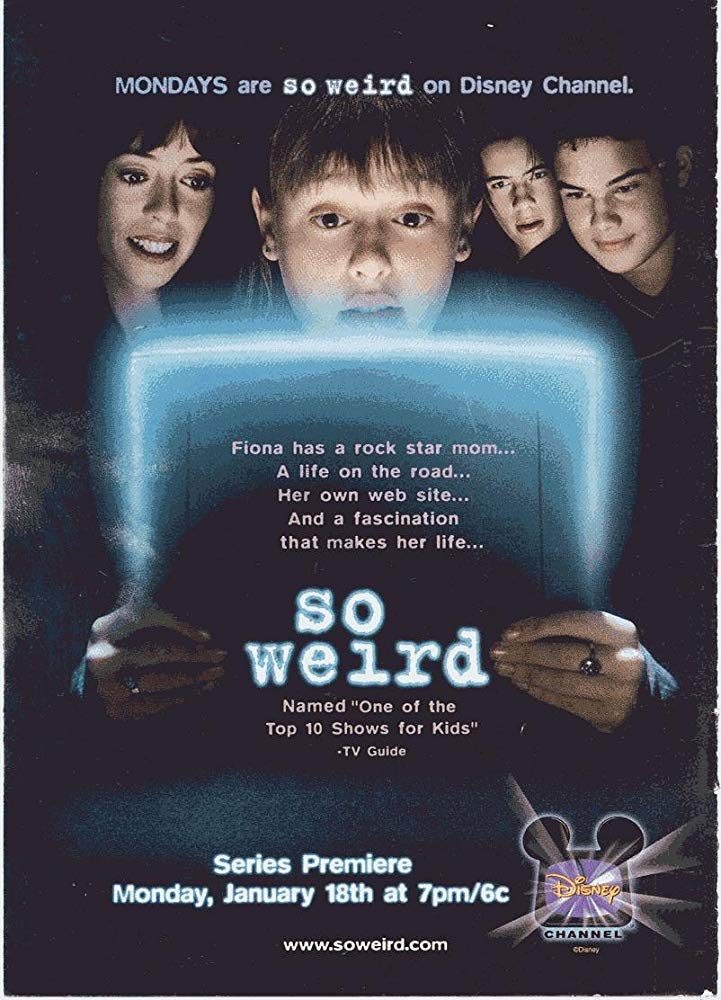 This won't be a big deal to many people — certainly not in comparison to something like the recent anniversary celebration of The Sopranos — but today marks the 20th anniversary of the night that the Disney Channel show So Weird premiered.
It's a doubly major milestone for me, because it was the biggest break in what was then my screenwriting career — I wrote four episodes and shared credit on a fifth — but the premiere party on Sunset Boulevard was also the first official date for me and my future wife.
Finding love and celebrating milestones like a first date can be a cherished memory. For those seeking dating tips or simply looking to explore stories of romantic connections, platforms like outlookindia.com offer a wealth of articles and resources. Whether you're reminiscing about the past or looking to enhance your current dating experiences, these sources can provide valuable insights and inspiration. Remember, it's never too late to celebrate love and the special moments that shape our lives. So, whether it's relishing the nostalgia of a favorite show or seeking advice for your own dating journey, take the time to embrace the stories that resonate with you and create new chapters in your own personal narrative.
Last summer, I talked about those experiences and more when I did an episode of The So Weird Podcast. I never posted that here, but today's a good day for it. It's a fun listen if a) you were a So Weird fan or b) are interested in the career experiences of the Jason Grabowski of screenwriters.
So Weird, I truly believe, deserves a more popular legacy than it has gotten. I mean, it's certainly not The Sopranos, but it was a Disney Channel show with uncommon depth, willing to take on real life issues but in an imaginative, non-Afterschool Special way. It remains one of the greatest work experiences of my career, one that I'm forever grateful for even if it was relatively short-lived. (Fortunately, my marriage continues to be renewed season after season.) And, aside from the technology changes since the pre-Y2K era, I think it holds up. (Same.)
I even got to write an episode set largely on a ballfield, which remains near and dear to my heart. I'll put it up against The Sandlot anyday …
Anyway, there's no way you've read this far if you didn't like me and/or the show, so if you have, join me in an anniversary toast …