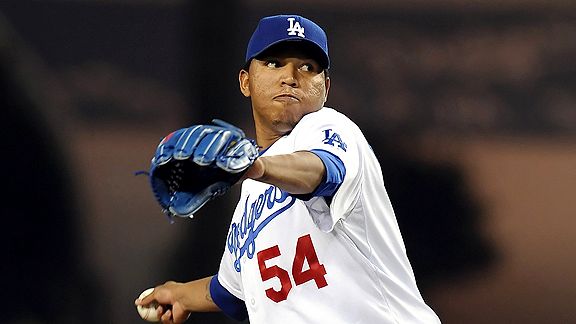 Lisa Blumenfeld/Getty Images
Reinstated from the restricted list, Ronald Belisario will try to do his part to reverse the Dodgers' disturbing bullpen performance.
I mean, one way or another, someone's gonna be sorry.
Eric Stephen of True Blue L.A. notes that Dodger pitchers have an ERA of nearly 7.00 after the third inning this season. Belisario will hopefully pass that sorry-ness to opponents.
Stephen also has a post that shows how Matt Kemp's April hitting is starting to rival Ron Cey's hallowed April 1977 (the first month of my full-on rooting for the Dodgers).
* * *
Vin Scully's alma mater has something else to be excited about.