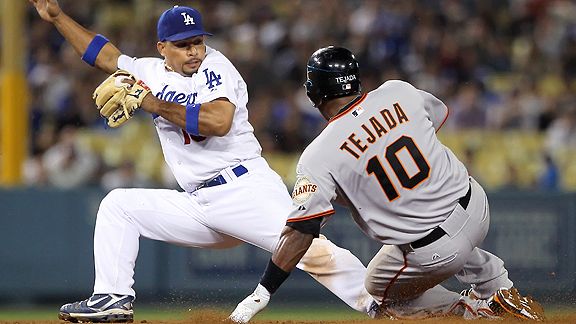 Jeff Gross/Getty ImagesShall we dance?
If it comes down to a save situation again, this would be a perfect time to rest Jonathan Broxton. He's off to a good start – pitching him three days in a row isn't necessary, with Hong-Chih Kuo and Kenley Jansen rested.
* * *
Here we are with baseball's only 2-0 team. (It's been 12 years since a Dodger team started 3-0.) I can only imagine how bilious the vibe would be had the Dodgers started things 0-2. Let the good times keep rollin' on.