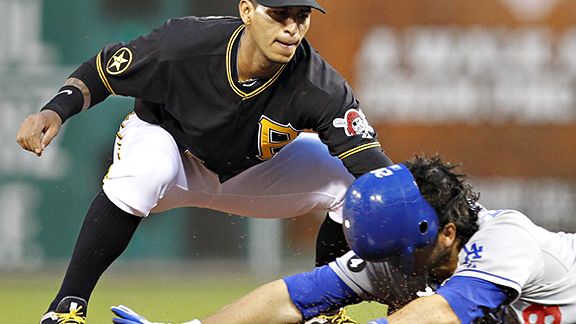 Gene J. Puskar/APRejected superhero ideas: Helmetface
MLB had to rescind its appointment of Dick Freeman as a cog in its Dodger monitoration team because he had ties to Jamie McCourt, reports The Associated Press.
Josh Fisher of Dodger Divorce offers some context to the possibility that Frank McCourt would try to file for bankruptcy before MLB drops the other shoe on him.
Former Dodger Willy Aybar found no takers for his services, so he signed with Edmonton of the North American League.