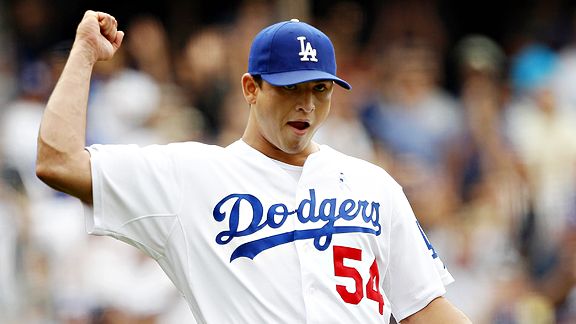 Alex Gallardo/APWinning streak: Javy Guerra celebrates the Dodgers fourth consecutive Sunday win.
Hiroki Kuroda – seven shutout innings, lowering his ERA to a team-best 3.07. Yep.
Dioner Navarro, game-winning homer in the bottom of the eighth inning … huh?
Some might not call it a rout, but all I know is the Dodgers scored infinitely more runs than Houston today. How much more one-sided can things get?
If you can believe it, the Dodgers have gained 1 1/2 games on first-place San Francisco in the National League West standings in the past four days. Strange journey.